We're living in a digital age.  New tech advancements are being made with each new day.  From apps to games and more; we live for new tech experiences.  Mompreneur, Briana Greer, found her voice again during the pandemic.  The Arizona native founded her new brand unexpectedly after failed attempts at finding a new Macbook cover and accessories.  Briana sprung forward to take the DIY route and she creatively curated her new brand known as Embri Shop.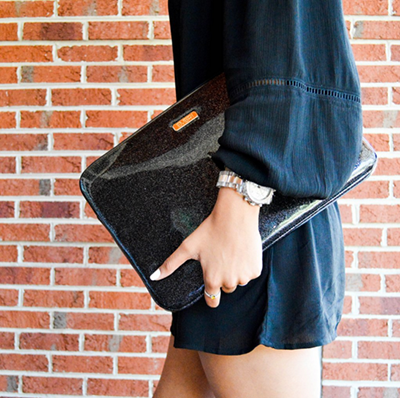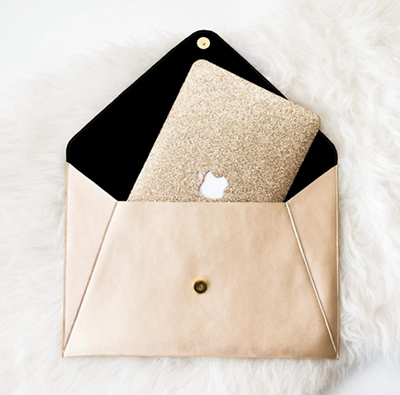 Briana graduated from Fashion Institute of Design and Merchandising (FIDM) in 2012 with a degree in Merchandise Marketing.  Before taking the Embri Shop brand full-on, she initially posted images of her new DIY creations.  Briana's new DIY case was an instant hit amongst her family and friends, and she soon realized that her DIY ideas needed to take flight.  With two babies at her side, Briana expertly crafted each design and shipment order for her customers.  After a while, she was struggling to keep up with the great demand.  The overwhelming demand left her stressed out and she even quit the brand at one point.  During this time she even engaged in modeling and landed opportunities with Converse, Call of Duty, and PacSun.
Briana soon realized that her tech accessory brand was needed. So she re-started her business and continued to push forward.  For the second time around, she now has a quality manufacturer to assist in the day-to-day upkeep of her brand needs.  Her new entrepreneur regime also allows her to successfully remain as a stay-at-home mom of her two children.  She now has a stronger sense of empowerment and freedom as her brand flourishes.
Embri Shop continues to receive rave reviews to this day.  Celebrities such as Heather Sanders, Alari Swank, Jhene' Aiko, Candy Johnson, and more have all praised the Embri Shop brand.  Her glamorous tech accessories brand is reaching new heights each day.  Despite her success, Briana still handles the not-so-glamorous aspects of entrepreneurship and is often imitating daily.  Her hustle has shown her resilience and she is now a six-figure business owner.  However, her most important task is being a dedicated mother to her two children – ages 6 and 7 months.  Briana Greer is truly impacting the world of tech accessories while maintaining her prized job as Mom.  Connect with her tech brand online here and on social media here.
Writer, C. Scott, is a mompreneur, educator, social work and more.  Follow her on Instagram and Clubhouse as @curls_coils.  Follow her preschool journey on Instagram as @beautifulshadeslc.  
All images courtesy of Briana Greer of the Embri Shop)