Valentine's day is quickly approaching, and if you're tired of the same ole gifts, Sunday Citizen is here to help you pick up something nice for yourself, a significant other, or a friend. The National Day of Love consists of the usual chocolate and flowers, but what if you surprised someone with insanely soft pillows, a beautiful, oversized hoodie, or even a sleep mask that'll help you achieve that well-needed beauty rest? Take a look at Sunday Citizen's gifts full of softness with a romantic twist.
This beautiful pillow set is a match made in cozy heaven. The memory foam filling adapts to your shape, covered in Sunday Citizen's signature, dreamily soft, snug fabric.
 During the winter, fluffy and extra soft is always in style! This throw is a fluffy and extra soft double-snug fabric lovingly marked with Xs and Os.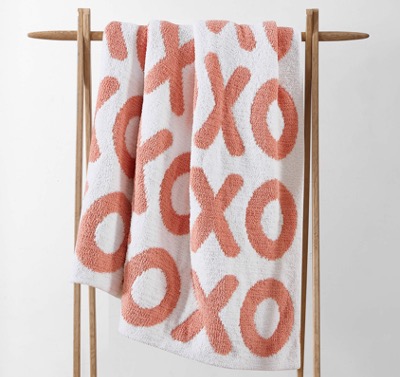 A one-size-fits-most, silky, washable, and antimicrobial eye mask that promotes deep sleep by creating total darkness and relaxation.
 You need something to keep you warm during these cold winter days! The Snug Blanket Hoodie is a large, loose-fitting, ultra-soft hooded pullover made with our signature snug microfiber blend. It's Sunday Citizen's first unisex one-size-fits-most garment for matching his and hers coziness.
To learn more about Sunday Citizen, check out their website.
Images courtesy of Sunday Citizen