Experience always tells a different story. Someone can tell you about the housefire they witnessed, from the safety of their home, across the street. Another person can tell you how they lost everything in that same fire. Although both individuals witnessed the same tragedy, they each have a unique point of view, perspective and experience. Bearing that in mind, I believe that "experience" with its multiple lenses, deserves a seat at the table, to enable robust engagement in the critical conversations that will inspire social change. Personally, I bring a unique lens to this conversation as a survivor, woman of color, and senior leader. Darkness to Light invited me to the table and to the conversation.
At Darkness to Light, the mission is simple: to empower adults to prevent, recognize, and react responsibly to child sexual abuse through awareness, education, and stigma reduction. Our core values set the tone for how I lead, as they are interwoven in all that I'm fortunate to accomplish as a member of the senior leadership team.
We honor the voices of victims and survivors
We make deliberate decisions
We demand accountability
We value diverse partnerships
We believe in a growth mindset
After enduring shocking backlash for disclosing my intrafamilial child sexual abuse experiences, I decided to devote my life to addressing the individual and social factors that influence adults' willingness and ability to take action to prevent child sexual abuse. Of course, there are many layers to this work, as all advocates can attest to. As a survivor, I can identify with the emotions, feelings, thought processes, anxieties, and uncertainties that other survivors may experience.
As a woman of color, I am particularly invested and focused on breaking the stigma around child sexual abuse and developing a culture of abuse safety within marginalized, silenced, and unseen communities. Compassion must be a part of the conversation of advocacy. We cannot inspire advocacy that is inclusive without addressing the impact of intersectionality and how many groups of people are often disadvantaged by various forms of oppression.
As a senior leader, I utilize my drive and commitment to this work to coordinate relationships with diverse partners and leverage those relationships for greater collective impact. I help maintain relationships with business partners, enhance quality of partner interactions, identify opportunities for new alliances, and work with senior leadership to develop strategies for raising revenue and awareness.
As a survivor, woman of color, and senior leader in the nonprofit sector, I sit in a unique space that assigns me great responsibility but also affords great opportunity. I can use my voice and experience to inspire the world to reimagine the way we protect all children, who are all deserving of respect, dignity and the opportunity to grow up with their sexual boundaries intact.
Protecting our children should be a priority and we cannot afford to avoid the conversation. In many families of color, we were conditioned to believe that silence and avoidance were appropriate responses to the disclosure of sexual abuse. After disclosing, many male victims of sexual abuse were often praised and celebrated for their "promotion" to manhood. Moreover, if you grew up in a Christian home, you probably didn't talk about sex or sexual abuse, as much as you were admonished to be abstinent or else. Perhaps you heard, "What goes on in our house stays in our house". This unhealthy and toxic way of thinking perpetuates the cycle of abuse within families and communities. Here are the facts:
According to Darkness to Light:
About 1 in 10 children will be sexually abused before their 18th
About 1 in 7 girls and 1 in 25 boys will be sexually abused before they turn 18.
90% of child sexual abuse victims know their abuser. In other words, only 10% of sexually abused children are abused by strangers.
Approximately 30% of children who are sexually abused are abused by family members.
About 60% of children are sexually abused by the people the family trusts.
Statistically speaking, "Stranger Danger" cannot be the anthem for child protection nor the safety plan. Providing safer environments can help reduce the risk for abuse. More than 80% of sexual abuse cases occur in isolated, one-on-one situations. If you eliminate or reduce isolated, one-on-one situations between children and adults, as well as children and other youth, you'll dramatically reduce the risk of sexual abuse. While we recognize that creating safe environments can reduce the risk, we can't ignore the fact that many families do not have the resources or support to do so and in the middle of a crisis, no less. Many families rely on neighbors, babysitters, family members, and friends to help care for their children. Sometimes the adult caregivers are chosen from a place of desperation- a last resort. Like many of these families, I've had to toggle between the choice of providing the safest environment possible for my child or going to work to provide for her most basic needs.
As mentioned before, compassion must be a part of the conversation. It's easy to make judgments about parents' or caregivers' ability to protect their children, but the judgement usually comes without knowing what choices they had to begin with. Everyone isn't afforded the same options and what may look like subpar parenting to you, may be the absolute best parenting someone else can do, considering their circumstances.
As we continue to advocate for the protection of children, there are many conversations that we must engage in. As a survivor, woman of color, and senior leader, I count it a privilege to bring these conversations to the table. The conversation won't always be easy or comfortable, but it will be worth it to the child who will never have to tell the same survivor story that I did.
Love the hook into the reading with this analogy.
This feature was submitted by Ashley Cook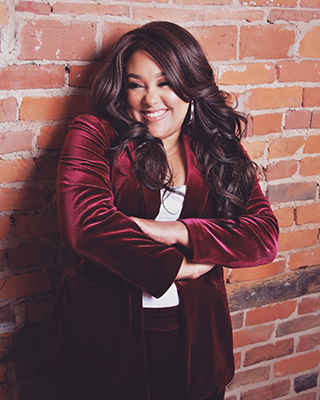 Ashley Nicole Cook is the Director of Partnerships at Darkness to Light and an Authorized Facilitator for Darkness to Light's Stewards of Children®. As an experienced motivational speaker, Ashley frequently shares her experience as a survivor of child sexual abuse. As a volunteer she serves on the Board of Directors for the Ohio Alliance to End Sexual Violence. Using her story of resilience, she mentors students who have experienced childhood trauma. The darkest moments of Ashley's life became the launching pad for her mission to end child sexual abuse and her commitment to help amplify voices of survivors. Get connected by following @AdvocateAshley on social media platforms.
All images by Faith Photography