I am a passionate businesswoman who's enjoyed many incredible opportunities throughout her lifetime. I take no credit for any it because I know that God answers prayers, but it begins with us. When I learned to embrace my destiny, everything became easier. I always say, "Embrace life by making the right decision." I came up with this 13 years ago and actively apply it to my life, throughout my journey from the pulpit of my church as an ordained pastor to the entertainment world.
Please tell our Sheen readers more about yourself
I own MizMacMarketing LLC and provide a variety of services including marketing, public relations, event coordination, and consulting. I'm known as "Celebrity Publicist Yolanda Mac" and, on social media, for phrases like, "I am the Mac. I got the Mac of Attack! Yah don't hear me!' The Mac Attack are the miracles that God has blessed my clientele with, giving them the dreams that they've always envisioned. I believe miracles happen daily. It may sound silly, but my clients' dreams become a reality through MizMacMarketing LLC. Aside from my company, I'm also the associate producer of the film, Snow Black.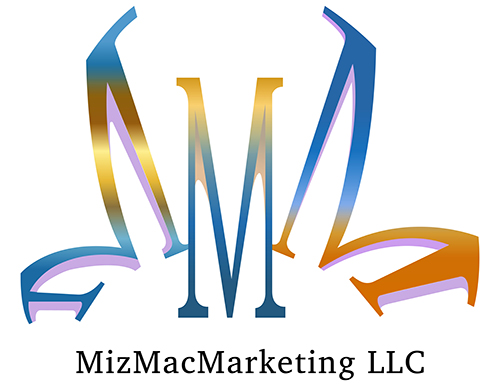 What have you been doing since the pandemic?
I just wrapped up my role as Associate Producer of Snow Black, a film with former five-time world kickboxing champion and four-time sport karate champion Robert D. Parham. I was Robert's publicist for four years; he's an incredible and brilliant man who creates action films. Snow Black features legendary actress Gloria Hendry, known as a James Bond girl, and Ron Van Clief, known as "The Black Dragon." It also features Terry J. Quintero Moore, an actor and celebrity light heavyweight champion of Philadelphia, and Dr. Dre's ghostwriter, Royal Harbor (Knoc-Turnal), whom I've represented over the years. Throughout the pandemic, I also launched the MizMacMarketing LLC channel on Roku.
Tell us more about your recent invent and its impact on millions.
I had the chance to work with Double XXposure Mr. Angelo Ellerbee and his client Ms. Simone Gordon aka The Black Fairy Godmother. Mr. Ellerbee is an extraordinary publicist who works with several Grammy Award winners. I call him "The King of PR" and I'm so grateful to work with him. I felt like a princess at the event, which resembled a beautiful, pink and purple wonderland of hope. The fact that I got the opportunity to assist with a few minor things was incredibly rewarding. I met Antonio Fargas and Howard Hewitt. Simone Gordon, the owner of the foundation, is doing some incredible things. The Black Fairy Godmother helped feed people, clothed them, and provides housing for some domestic violence women who have went through abuse. On Oct 30, 2021, this special day they dressed up a group of women who were domestic violence survivors. They honor them and made the feel so special. They looked beautiful in their beautiful purple gowns. The Black Fairy Godmother foundation has even helped people who were victim of Hurricane Ida too. Yes, I would say they are impacting the world.
What can we expect from you in 2022?
I'm working on my first award show for SapphirEmerald Magazine, which I own. The publication, which features stories structured around jewels, is a positive platform with the goal of lifting people up. Each jewel represents a strong story from the person life. We have had some legendary people on our magazine cover. Like Dionne Warwick, Hawthorne James, Crystal Fox, Angela Robinson, Tray Bills, Leon Isaac Kennedy and R Prophet from Nappy Roots. The people I named have been a Sapphire Story, a Diamond story or a Emerald Story. I would like to give a special thanks to Mr. Leon Saboor Harrell who keep me encourage with positive words of encouragement. Thank you for your support and believing in me.
How has the pandemic impacted your career?
It's tremendously impacted my platform. I've been a digital platform for over 13 years. It's amazing now how the world has transitioned to working from home. It's been remarkable for me.
Please leave us with some encouraging words.
"Embrace life by making the right decision and don't despised small begins because they could be great ones." I challenge everyone who reads this statement to find your passion and you will fall in love with you.
Where can we find you?
Follow me on Instagram!
All images provided by Yolanda Mac