Brooklyn's very own Nathaniel The Great recently gave us the opportunity to sit down with him for a SHEEN Exclusive interview! The singer/songwriter just recently released a new single titled "Cash Out" and we wanted all the details. In our interview, he opened up to us about the start of his music career, his new single, and much more!
Tell us how you first got into music.
Wow! Good question. Well, I've been singing my whole life, pretty much. I think around 14 when my brother and I decided to start an R&B group was when I realized that it was something that I actually wanted to do for the rest of my life, worldwide.
You've worked with artists such as Drake, DJ Khaled, French Montana, and more but would you say there has been an artist that has left a special mark on you and your career?
Yes. I would say Papoose. He's another artist from Brooklyn. He's actually a rapper. He was the first lyricist to actually give me a shot and collaborate with me. Before him, I didn't have any features, or any major work done. He was the one to take a chance on me and allow me to be on a project with him. From there, I can say my career pretty much picked up.
What inspired your single, "Cash Out."
Initially "Cash Out" was an idea of just having fun, spending money, living a good life. And then COVID hit right before I was going to drop it. I held off on the idea because it was bad timing for that kind of conversation. A lot of people, over time that I let listen to the record told me that it was actually inspirational, and it feels more like I was saying to live up to your dreams. Live up to your goals and cash out on that. It pretty much changed the narrative of the song for me. I changed a few words and made it about coming from nothing and reaching for your goals. That's what inspired "Cash Out."
What are you currently working on and what can we expect to see from you in the rest of 2021?
Right now, I'm working on a new album that will be dropping on my birthday. It's called Aquarius, I am an Aquarius, of course (laughs). That's the big project right now. It's definitely a heavy R&B track list. There are 18 songs. Along the way, I do have another single that I am dropping featuring Music Soul Child, which is my idol! The single is called "Beyond Average" and you can expect that in about a month or so.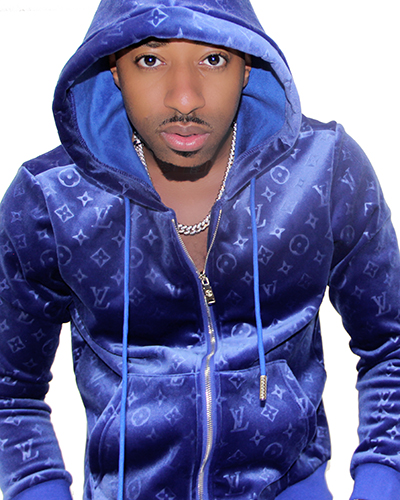 Search for Nathaniel in your iPhone or Apple Music! Nathaniel The Great has an app that he designed. It contains all of his content, videos, photos, updates, news, and the app is free! Just go to the Apple Store or Google Play and download it.
For more on Nathaniel The Great, follow him on Facebook, Instagram, Twitter, & Soundcloud.
Featured Image by Xay Oblivion