NYFW Spring/Summer 2022 ended with dreamlike Parisian elegance at the Kevan Hall show.
Kevan Hall, an African American couture designer based in California, produced his event with NYFW X Fifth at Albright College on Fifth Avenue.  The audience was feverishly excited to see the collection due to the architectural trompe l'oeil brushstroked backdrop in black and white that could be seen prior to the show.  Mr. Hall based his collection and set design on the signature painting style of Christian Berard.  His painterly textiles and floral textures in a two dimensional setting exuded refined elegance, along with his musical choice of Nina Simone to set the romantic womanly tone.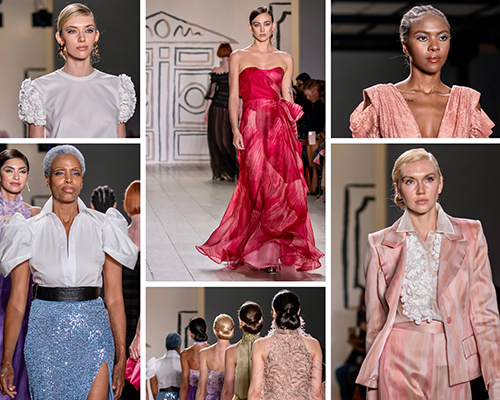 His perfectly cast models evoked the modern Parisian woman of the moment and united the generational divide.  He ensured that woman of all ages would feel charming and elegant in all of his looks ranging in colors of coral, alabaster, lavender, celadon and fuchsia.
The black and white palette with black brushstrokes accenting pockets and necklines were visually appealing and helped to create a fantasy world of ladylike gentility. Mr. Hall celebrated womanhood with femininity and charm.  Flowing silks, tailored suits and brushstrokes on collars, buttons and pockets answered the question, "what does a Parisian wear on a NYFW runway?" Kevan Hall…of course!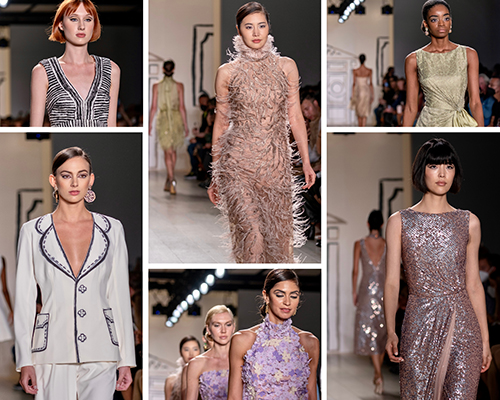 The fashion catwalk didn't stop on the Kevan Hall runway!  The show continued on the streets of fifth avenue with dazzling color and individual styles that mirror the heart of New York.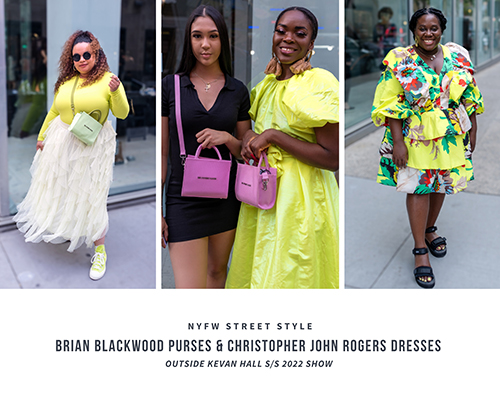 Photos from the left to right: Kayla Boyd, @_Yanimami and Oyinkan, Loreal Hunter.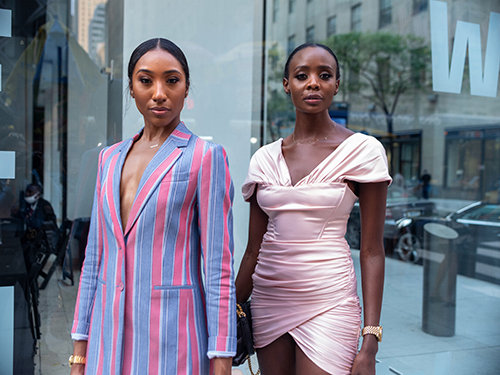 For more on Jovanna Reyes, click here.
Visit her Top Buzz page today!
Click here for more stories from Jovanna Reyes.
For more on Curvysta, click here.