Nearly 20 years in the making, L'ange founder Dalia Lange was on a mission to make women's lives a little bit easier, and a lot more confident than they ever have! With the launch of her brand, L'ange, people all over the world cannot quit raving about the affordable, high-quality products the brand ha to offer. Salon-quality products for an affordable price? Sold, you got me! I was lucky enough to get my hands on many fan-favorite prodcuts from the brand and I'm ready to share my honest throughts! Today's SHEEN Review is dedicated to L'ange.

This sulfate-free shampoo is an absolute must-have in my book! I love how gentle, yet cleansing it is on my hair. It contains silk amino acids, avocado, and abyssinian oils to hydrate the hair. My curls feel so soft and are always frizz-free after using!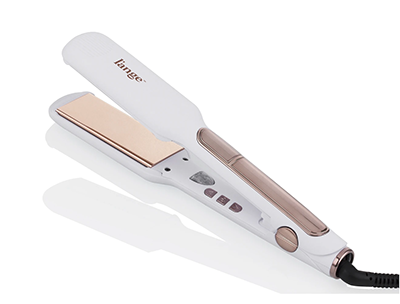 This straightener has completely changed the way I look at flat irons. It's a hot styling tool that truly does it all. I am someone who does not like to spend a lot of time on my hair and I find that the large plates, literally cut my styling time in half! In addition, it has curved edges so that your hair's ends are not completely sacrified throughout the whole beauty experience.

Dream Creme Intensive Reconditioning Hair Treatment, $30
If you're going to purchase just one thing from this SHEEN Review, then I highly reccommend getting this one. It is a treatment for the hair that will provide both hydration and shine! It contains borage seed oil – great for dry, damaged, or curly hair! I love using this product before air drying my hair so that my curl patterns are still defined. It's also great to apply before blow drying to create a beautiful blow out.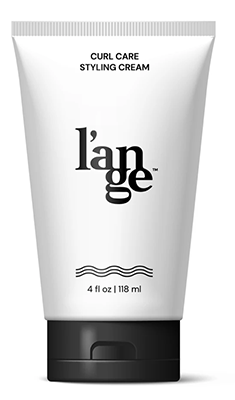 Curl Care Defining Styling Cream, $23
My hair absolutely loves this curl cream! It is so moisturizing and gives my natural hair definition without that crunchy feeling. It's super lightweight on the hair and smooths out frizz while adding that sheen to it. I also love that it's paraben, phthalates, and silicone-free!
La Mane Borage Oil Silk Shampoo, $22
Another great shampoo from the brand is this intensive treatment shampoo! It was made for those with dry, damaged, or course hair. My hair is so damaged from coloring and straightening, and with this formula, I can tell how well it treats the dryness of my hair. It leaves that glossy softness to it, which I absolutely love.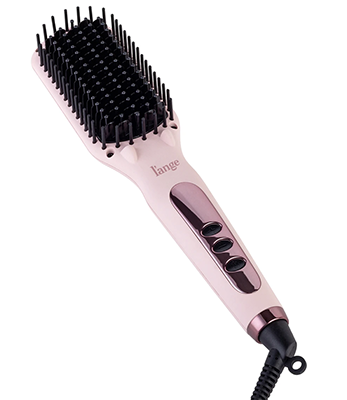 L'ane Le Vite Straightening Brush, $179
This life-changing hot tool changed up the hair game for me! I completely smoothes out my hair with just one stroke! I am obsessed with it because I'm someone always on the go and hates to do my hair (laughs). It's perfect for those that do not wash their hair everyday and is super easy to use. It's great for styling, straightening, and even volume!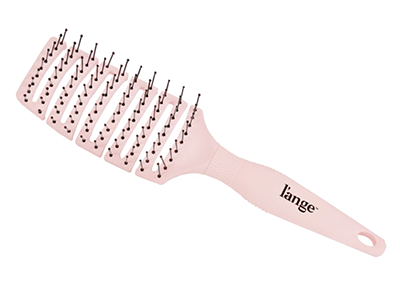 Speaking of brushes, I've been using the same hair brush for years (I know that probably sounds terrible) and yes, I will admit I am ashamed of it. But the great news is that I got my hands on this brush from L'Ange that is the perfect tool when it comes to detangling and grooming the hair. I love that I can use to to get all those tangles out after the shower and it works just as great when blow drying my hair.