When I was first introduced to Soo'AE, I was super intrigued by the fact that the brand is all about self-care. In addition to that, the brand is clean and green, meaning that they give us the best quality ingredients in their products to ensure that our skin stays in its best shape, while keeping our planet happy and healthy as well. I have been loving their face masks as part of their Food Story Masks collection. With so many different options, there is no doubt that you will find the one perfect for you.
Today's SHEEN Review is dedicated to Soo'AE's great line of face masks.
Soo'AE Food Story Masks, $3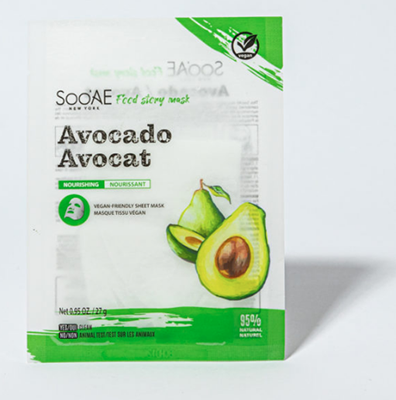 Trust me, they had me at avocado. not only are avocados delicious but they're great for our hair and skin. I love this avocado oil-infused mask because it is so nourishing and refreshing on the skin. It is so creamy and I love the fact that it was made for all skin types.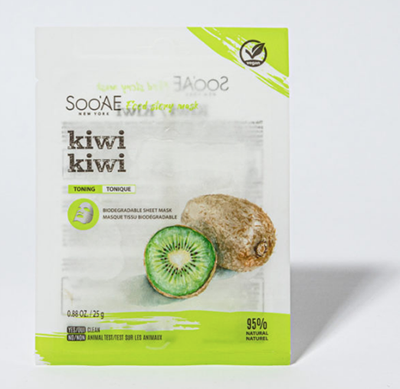 Anything vegan-friendly, I want to know more! This kiwi face mask is seriously heaven. It was made for you beauties that may feel like your skin is feeling a bit dull. It is eco-friendly, super hydrating, and comfortable on the skin.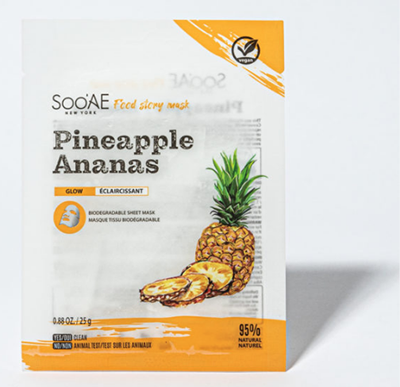 Talk about a sweet summer memory, this face mask transports to me a tropical island every single time. Just after the first use, I noticed how well it worked on my skin as far as glow and an overall healthy appearance.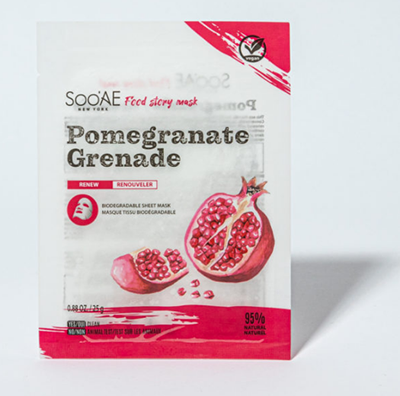 Pomegranates are probably one of my all-time favorite fruits. I had no idea how much of great ingredient it is for the skin until I tried this face has. I love how gentle it is and in addition, just after the first use my skin felt refreshed and renewed. Not to mention that it is hydration-packed as well.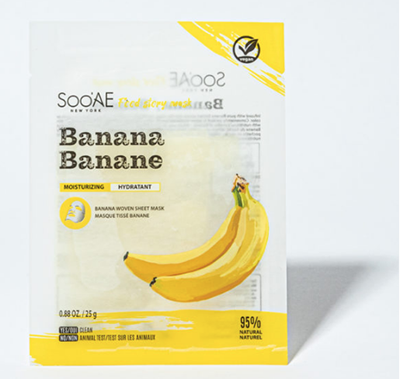 I know you sang the song when you saw it! Bananas – who could've ever thought that it would be so great for the skin? This face mask is not only moisturizing but it helps with anti-aging. There is also aloe formulated in it as well to help relieve dry skin.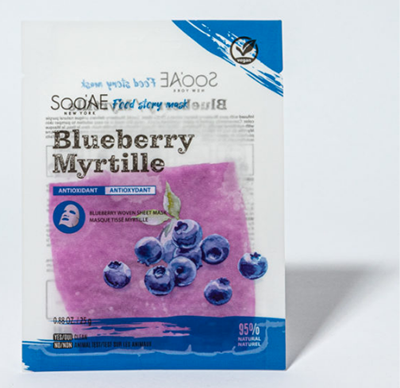 If you're looking to firm up the skin, know that this blueberry face mask will do just that! Say hello to youthful, radiant looking skin!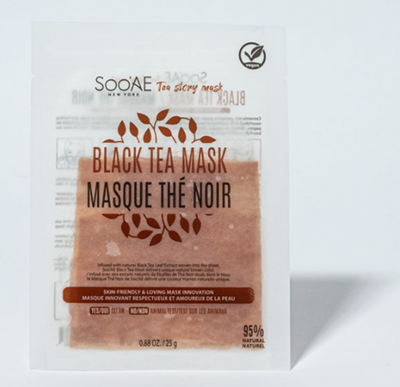 Ugh, I love black tea so I was super excited to see this face mask. Not only does it help with anti-aging, but it provided my skin with a great amount of hydration. There is also bifida ferment lysate formulated into the face mask tone the skin.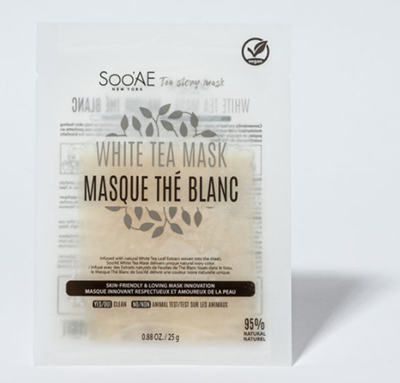 Another option from the brand is this white tea face mask. It contains coconut and hyaluronic acid – both gret for moisture and smoothing out the texture of the skin.
All images obtained from the Soo'AE website