Rapper, Yungeen Ace recently surprised his fans when he released a brand new single titled, "Withdraw From Life." The new single includes Ace's testimony and honest thoughts on his current journey. In addition to that, this past summer he released his popular mixtape, Don Dada. We sat down with Ace to discuss the fan-favorite mixtape, what he's currently working on, and much more.
What made you want to surprise your fans with the track, "Withdraw From Life"?
I was in the studio, going crazy because I had a lot of stuff on my mind. There was a lot going on including the fact that my brother was in jail. I just let it all out and shared how I was feeling. My fans love when I speak from pain because they're aware of what is going on and what I'm thinking. I just told them how it is.
What is your favorite song from your mixtape, Don Dada? Why?
My favorite song is "Recover." I like this song because I really spoke about what happened from pain. I really spoke on exactly what was going on. I didn't miss anything.
Tell us about your new single, "Ain't That Type."
"Ain't That Type" was released out of the blue. I feel like it's a different wave for me because I've never made a "club-like" song. I'm really hoping it will go crazy. I just feel like it's very versatile.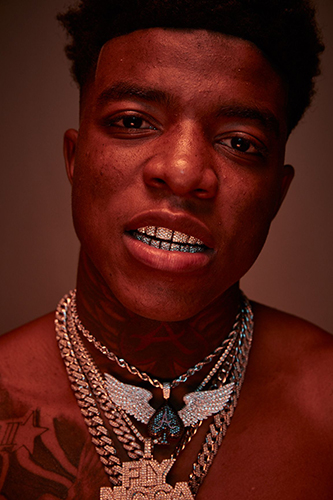 What are you currently working on and what can we expect to see from you in the future?
Right now, I'm working on two mixtapes. I will be releasing them on the same day. Everyday I've been going to the studio. I probably have made three mixtapes, but I keep switching songs out. I believe I keep getting better with time. I can hear myself maturing through my music. In the future, I just want to drop more songs consistently and be more on top of everything.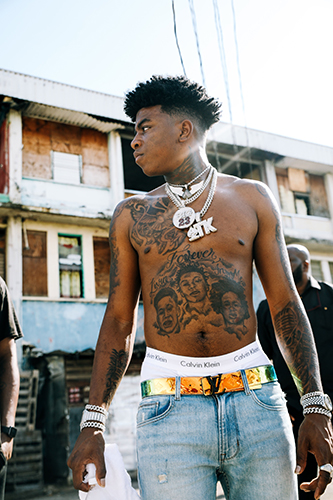 For more on Yungeen Ace, follow him on Facebook, Instagram, & Twitter.
All images by Cinematic Music Group