After a slight hiatus, Rah Swish returns to the rap scene with his latest single, "I Am Not Human." Rah raps about how grimy relationships in the industry can be. He opens the song with the lines "This lifestyle can take some getting used to. Once you been official, then they use you. They won't even check up on how you're doing. Ain't no relations, shit ain't mutual. Old friends turn into new friends, new friends turn into close friends…"
His second verse covers the pain he dealt with from losing close ones and being distant from the people around him. How "there's no love at the top" got Rah channeling his frustrations and sadness into being on top of his game.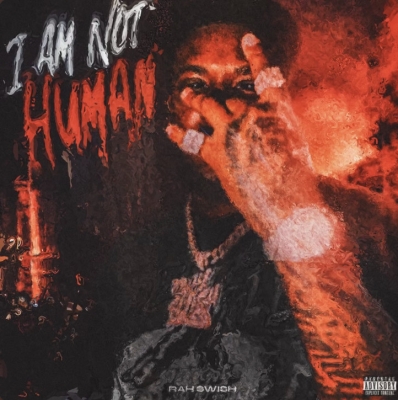 ##

Recent Releases:
9 Shots In The Ruger
https://www.empi.re/listen/index.php?id=247427
Sprinter Van
New York Girls
##
Hailing from Canarsie, Brooklyn, Rah Swish is one of the first to bubble out of NYC's drill scene. His standout mixtape Woo Forever featuring standout singles "Feel Like Pop" and "Woo Forever" was distributed through EMPIRE. In June 2021, Mayor of the Streets album dropped alongside the first episode of Rah's short film series "Official BK." He was also featured on Pop Smoke's posthumous album Faith in 2021. In 2022, he joined Dusty Locane, Ron Suno, and OnPointLikeOP to form the group SAY DAT and dropped their self-titled album in the fall. Receiving much praise from Complex, Revolt, XXL, Pitchfork, No Jumper, and more, the Brooklyn native will continue to carry the torch for The Woo. Follow him @Rahswish.
media inquiries: ChanelRae@TheLegionMediaGroup.com