Linda Walker knows firsthand what it's like to lose everything to addiction. Eventually hitting rock bottom and seeking help from local community programs in Tampa, Florida, Linda slowly rebuilt her life and now lives by the motto, "Choose to endure." She is an outstanding icon in the community and proudly gives back to others as the Program Director for the Hillsborough House of Hope, as a Board Member with the Homeless Coalition, and as the founder of Linda's Recovery Resources and the Faith Works Empowerment Initiative, Inc.
Linda is also a published author of Boundaries ANEW (2020), Stepping in Our Territory, and Domestic Tribe. She uses her experience with addiction and homelessness to reach others and motivate them to endure life's hardships as they work to build better futures for themselves. Because of her energy, compassion for others, and the passion she has for her work, it was an honor to sit down with Linda for this Sheen Magazine exclusive.
Who is Linda Walker?
First and foremost, I love God and I'm so honored that he chose me. I am an author, speaker, and for the last 21 years, the Program Director for Hillsborough House of Hope, an organization that helps women who have made poor choices get back on track. I am also the founder of Faith Works Empowerment Initiative Inc., an organization that helps families become productive citizens.
I was presented with the Unsung Heroine Award for the City of Tampa by the National Coalition of One Hundred Black Women. I was nominated as a Community Champion through Molina Healthcare and was nominated for the Directors Leadership Award from the United States Federal Bureau of Investigation.
I am married with five wonderful kids and am currently raising my youngest grandchild, a true blessing. I am a vessel working for Christ. I chose to endure.  
What inspired you to launch Faith Works Empowerment Initiative Inc.?
After managing Hillsborough House of Hope for several years, I realized that there were so many more people who needed help than just single women. I stepped out on faith and launched Faith Works, a nonprofit organization that assists anyone struggling to become productive citizens.
How do you utilize your expertise to help people achieve their goals?
I host workshops on different life topics like employability, self-esteem, budgeting, anger management, boundaries, and domestic violence. During these workshops, I also share my life experiences and allow the audience to join the conversation by asking questions and sharing their stories as well.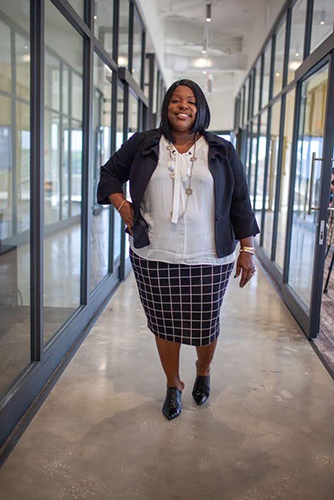 What inspired you to write your book, Boundaries ANEW?
My life has been a total jigsaw puzzle and I realize that people wanted to hear more about it. I met a young lady named Janelle Harris, the CEO and Founder of She Exist, who encouraged me to move forward and share my story with the world.
What does success mean to you?
To me, success is when someone goes through trials and tribulations in life, but they endure.  
Tell us more about your experience receiving the Directors Leadership Award from the Director of the United States Federal Bureau of Investigation.
It was truly an honor. The FBI flew me out to Washington DC for a large ceremony. It was so rewarding to be recognized at that level for helping so many people become productive citizens.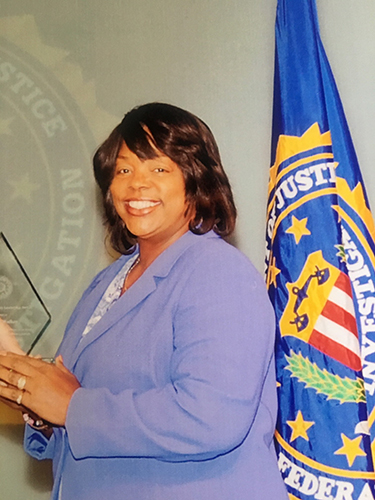 What sense of purpose do you draw from your culture and community?
I draw a sense of caring, love, and charity from my community. It's important to give back what I have freely received—love and charity.
All images by Eyeshootit Photgraphy