My name is Kristen Williams. I am fun, outgoing, and love the outdoors. My family and I moved to Georgia after Hurricane Katrina. I had my two beautiful daughters, and then I enrolled in Capella University to study Business Finance, and I just made the dean's list. I am a born true leader and a hard worker. I grind and hustle every day to make sure I Provide a future for my girls.
Please tell our Sheen readers what led you into the eyelash business?
I always found lashes to be the finishing touch to any makeup look. For example, I cannot do my makeup if I don't have a pair of lashes. Everyone follows almost the same steps when doing makeup, but each team of lash owners has its own design. I found that interesting, and I wanted to start an eyelash business, but I wanted to bring new designs that would articulate any eye, no matter the look. So, I started my own mink lashes brand, Eyelash4me-2, the perfect handmade lashes to complete any look with or without makeup. 
Would you please elaborate more on your popup shop?
It is a free, family-friendly event to shop with all the fantastic vendors in Georgia at one parking lot location every Saturday! Every Saturday with our all-new marketplace spot for all the amazing business owners in Georgia to come out and showcase their products while networking in one of the most popular parking lots in the area. Free to the public, this is an event that is perfect for you and your family to come out to eat, drink, shop, and have fun! The event is filled with 15 adult and kid vendors; we are sure you will find some amazing must-have items! The pop-up shop is held every Saturday from 11 am-5 pm at 3711 Floyd Rd, Marietta, GA 30008, with a live DJ!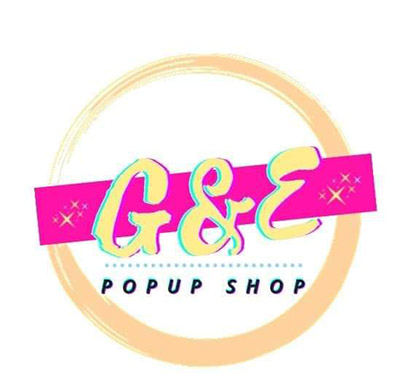 Why are you so passionate about what you do?
Growing up, I did not have anyone laying down a path for me to follow. My mother was not the best example, and my father was absent, so growing up in a broken home was tough. I had to learn on my own. So after having my two daughters, I knew I had to be the change they needed and give them the future I never had. I knew the best thing for me to do was to start a business and show them how to pave their own way and how to make their own opportunities. Another reason I am so passionate is because there are so many young girls lost in the world, and I want them to know I once was there and there is a way out by creating your own door of opportunities and making a change for the better. I want to lead by example for them.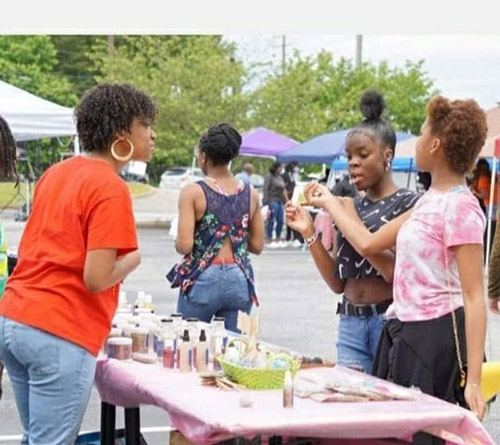 Where do you see yourself in 5 years?
I see my lashes in every hair store and salon all over the world. I see G&E POPUP SHOP expanding. I see myself teaching young girls how to start their own business and make it a success. 
Where can we find you ?
You can find me at Eyelash4me-2.com.
All images provided by Kristen Williams