Our hair is seen as our crown. It's our pride and joy that fuels our expression, self-love and confidence. From lace wigs to sew-ins; to natural tresses, our hair is our power. As the seasons change our hair care routines may need to as well. What we pour into our bodies can also affect our hair's appearance and growth pattern. Miranda Moy of MOY Hair Essentials and MOY Hair Designs has just the right products to support your hair restoration and revitalization needs. Miranda shared her brand inspiration, essential beauty products and beyond.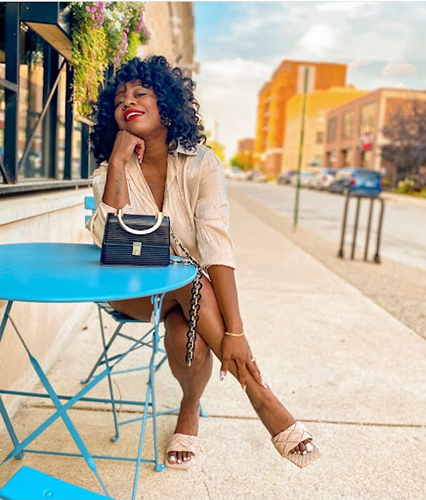 What's the concept behind your brand?
The inspiration behind my brand was fueled after taking a look at my environment. I was seeing women in the beauty salon I worked in cover their hair in every way possible including styles that involved excessive heat or extensions while neglecting their natural hair; and also noticing women in my family or friends not understanding their curl patterns and hair texture.  I immediately found a need for myself and other black and brown women like me, to educate and promote pride in maintaining, wearing, and making a healthy natural state of hair.  The concept is to emphasize versatility, as long as they understand the balance that comes with keeping your roots healthy. MHE promotes a lifestyle that everyday women can relate to; women who wear and take care of their natural hair, and encourage them to flaunt their beauty proudly.  Black women especially, deserve to love and learn the layers that create their beautiful being, and a major part of having that confidence starts with our hair.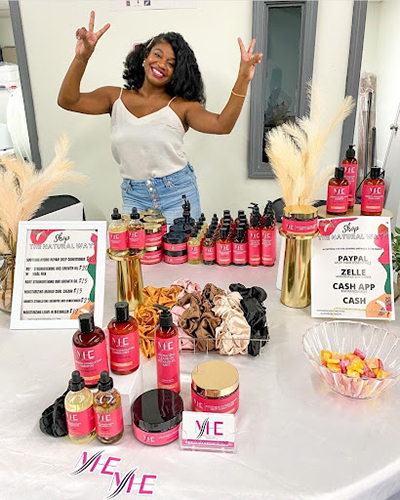 What sets your brand apart from other beauty retailers?
While I know that there are, now, natural hair products literally filling the shelves in every major store; MHE provides a one of a kind experience from the moment you receive your pink package.  We provide a custom experience through packaging and a very personable hands on approach from myself, as the owner.  We have all natural ingredients in our products, and they are designed to give an upscale feeling when both using and seeing the MHE products. It was imperative  that we focused on quality over quantity when we first launched, meaning that our very first and solo product (the MHE Growth Oil) was perfected before we expanded our line.  Now, we have a full line of 6, refined, products. My products will be globally known!  I'm positive that we will reach the heads of women nationwide, improving the integrity of their hair and self esteem; while adding value to your lifestyle.
What are your top 3 essential hair care products?
It's very important to have a deep conditioner in your hair routine.  The MOY Hair Essentials Deep conditioner is great for hydrating and providing strength. I absolutely cannot live without my MHE Root Strengthening Growth Oil, because it seals in that moisture and feeds my hair the nutrients it needs throughout the day to stimulate growth. Lastly, but certainly not least, we have the MHE Leave-In Conditioner.  This product serves as an amazing detangler. It is great at refreshing and bringing back life to my everyday styling. My customers are obsessed with our Leave-In Conditioner!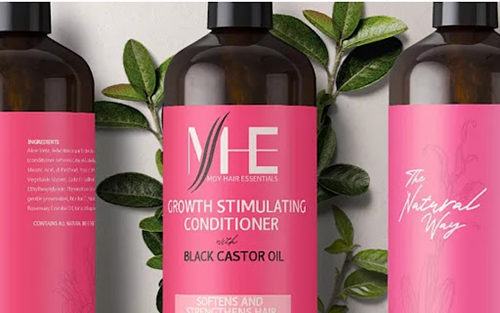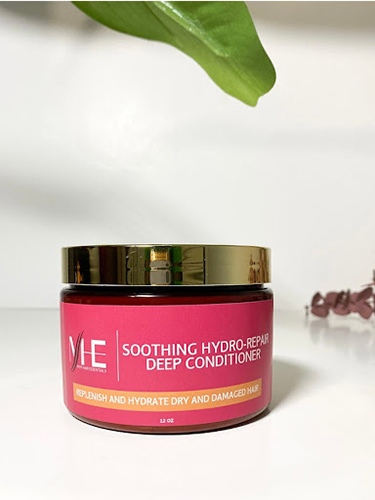 Where can we purchase your products?
You can purchase our products at our online shop at moyhairessentials.com.  I also have a salon, in which local residents can pick up any of our products.
"My Black Girl Magic will inspire and ignite the flame within other women like myself," Miranda expressed. "It will break down all barriers that were placed on me, while reaching back to help others obtain that same level of confidence and success," she added. Miranda Moy is definitely a trailblazer in her industry. She is helping other women revitalize and restore their natural being. As many women are recuperating from their new normal routines it is important to encourage self-love and empowerment in any manner possible. Connect with Miranda's amazing brand online and shop their beauty products. Follow MOY Hair Essentials and MOY Hair Designs on Instagram too. 
Writer, C. Scott, is a mompreneur, social worker, educator and lover of all things literary related.  Follow her online as @curls_coils.  
All images provided by MOY Hair Essentials