Hailing from "Famously Hot" South Carolina, Denise Brooks has always been a hard-working woman with an entrepreneurial mindset. Although she had gained much success in her corporate career, she knew that she wanted to be on the other side of the boss's table. With her young daughter looking to her as an example, Brooks wanted to create something that would make both her and her daughter proud. She wanted to blaze her own trail and do something that she loved at the same time. Brooks, who had always had a love for putting statement looks together, decided that she would merge her dream of being a business owner with her passion for fashion. It was then that Deni's Kloset was born! 
Meet Denise Brooks, aka Deni, owner of emerging online boutique, Deni's Kloset!
Tell us how you came to decide to be a fashion entrepreneur.
Shop DK originated from Deni's Kloset, which was an online accessories brand established in 2014 that catered to women of all ages.
How did you decide that fashion was the right business for you? 
I've always had a thing for fashion and I'm always the friend that's dressed to impress at all times no matter the occasion, I'm the Marlo Hampton of the group when it comes to fashion lol. To me, fashion is a form of expressing yourself without speaking. So I said hmm why not.
What is your fashion philosophy?
My fashion philosophy is pretty simple. Always dress to impress!
How have you had to pivot to adjust to the pandemic while ramping up your business?
We have learned to get very creative with marketing our product and marketing it to our target audience, which would be the professional, classy, sophisticated, chic woman with just the right amount of sass! 
What is your big picture vision for your business?
It is my mission for DK(Deni's Kloset) to be a household name within the next year! When you hear someone mention Denise, or "Deni," I want it to be known that she is the owner and CEO of that immaculate women's boutique and when you hear DK or Deni's Kloset, you instantly know that's that dope women's boutique that you've heard so much about.
What's next for you?
I'm seeking to venture out into other aspects of the fashion industry. I'm gonna keep it hush-hush for now but just remain tuned into DK to see what we have cooking!
What is a quote that you refer to when things feel challenging?
"Your dreams don't work unless you do!" ~Anonymous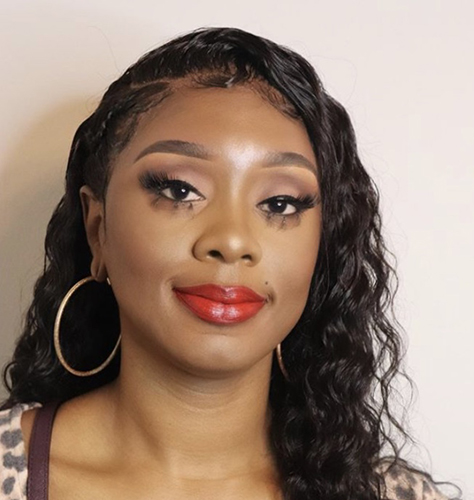 You can find all of the chic and fashionable looks of Deni's Kloset here. You can also find her on IG and Facebook @DenisKloset!