West Side Story is a timeless classic that many movie fans are looking forward to. Steven Spielberg is also giving costume design lovers something to be excited about as well.
Spielberg selected Tony and Emmy award-winning costume designer, Paul Tazewell to be the costume designer for the film.
Paul Tazewell is well-known and respected in the costume design industry, winning a Tony Award for the Broadway smash musical, Hamilton and an Emmy for NBC's The Wiz Live!
Tazewell continues to bring his expertise to film and Broadway by perfectly complimenting the music and accentuating the characters though clothing.
Paul discusses his inspirations for the designs in the film and how he feels his costumes assisted the storytelling.
Paul shared that he hopes that the costumes give an authentic look and atmosphere to the film that speaks to each character in a very intimate way that sets up a visual dynamic between each culture that are specific to the storytelling of West Side Story.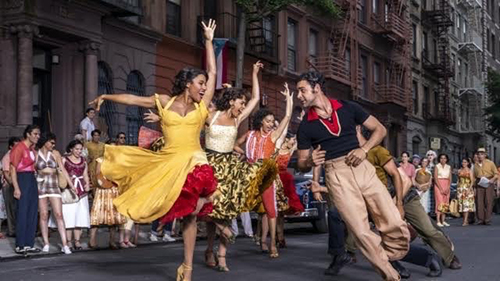 Make sure and catch The West Side Story in theaters near you December 10th to see all of the film creativity and talent.
All images provided by Paul Tazewell Marketing Team