LaTasha Williamson wants to help people shine and is in a position to do something about it.
Well, at least her persona T-Huny aka Lipz Lethal can do something about it. As founder, owner, and program director of Star Music Radio, she regularly creates opportunities for artists to have their music heard.
The online broadcasting outlet based in Connecticut also helps teach youth about the music business and really creates a sense of community. The entrepreneur known to call herself "CT's Queen of Rap" recently shared some of her thoughts on the station, music, and life in general.
How did you get started in the music business?
I grew up listening to everyone from James Brown to MC Hammer to The Three Supremes, Whitney Houston, the Jackson 5 and more. Then I started writing poetry to relax and found that these could be turned into songs. I recorded my first song in 2006 as part of a compilation album, which caught the attention of Herb Middleton, a family friend who is also a music label rep from Moontown Records and Publishing. He's has been nominated for Grammys and is a multi-Platinum producer.
What do you have coming up?
This summer I plan to release something I've been working on, an EP album called "Life on Paper." My first single is "Relax Me" which has been produced by Buckroll and is currently streaming worldwide. We're also working with Herb Middleton to release an animated series that includes music and voice-overs by a lot of great talent including Ann Nesby, Mavin Dixon, Randi Love, Ikette Sweet and others.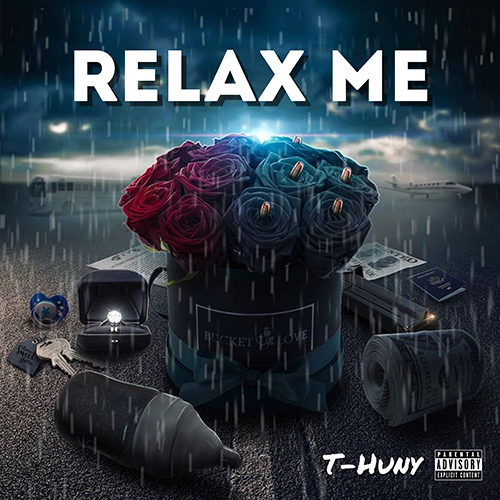 How do you describe "Life on Paper"?
I say it's an open book, and each song seems like it could be an entry in a diary. I speak about topics such as domestic violence, which I hope will draw attention to it.
What's Star Music Radio?
It's an online broadcasting company that gives indie artists a place to express themselves outside of their usual outlets — including me! We have more than 1 million viewers and listeners. Our mission has always been to create shows that are family-friendly and faith-based. We're also working on launching a new branch called SRM Live TV Network that will not just offer streaming music and radio but video/film and audiobooks. You'll be able to find it on most platforms like Roku, Amazon Fire TV, Apple TV, YouTube and more. 
What do you think of all your success?
Without God giving me all of this I wouldn't have made it. I also credit my children for giving me purpose to follow my dreams, including willpower to visualize a wonderful future. I had to break some generational curses in order to go after my dreams so I could give my kids a better chance to reach theirs. I make sure to be guided by my intuition, faith and prayer.
Keep up with her on social media @starmusicradio and @t_huny
All images courtesy of T-Huny and Marcus Robinson