Ambitious, intelligent, and devoted are only a few ways to describe the beautiful and talented Amora Cachee Robinson. Amora has taken her talent to the stage where she is a model and pageant queen as well as a beauty and fashion influencer and, most recently an entrepreneur with her new business—Get The Look. So, how does Amora balance it all from running her business, going to school, and honoring her latest title as Ms. Teen International? She shares this and more in this Sheen Magazine exclusive!
What and who inspires you?  
Strong, dynamic black women never fail to inspire me. One of these black women happens to be my mother. She's my biggest motivator in any and everything I do. She taught me that I can achieve everything I put my mind to no matter what it is. She inspires me to make the best of any situation and often says, "Whatever you do, never stop believing in yourself because I believe in you and I know you've got this!"
How do you stay self-motivated during these difficult times?
I must admit that, at first, it was extremely difficult to find any motivation to do much when the quarantine first commenced. There were some days I stayed in my room for most of the day. Then, I decided to start my own business and things shifted. I've modeled and promoted so many brands over the years that I decided to launch my own fashion boutique. Get The Look was born!
What was your experience like contributing your time during Hurricane Dorian?
Hurricane Dorian devastated my native island of the Bahamas. Many from my family were directly impacted from the disastrous storm. It was not only important but necessary for me to support by donating supplies and monetary offerings.
How does it feel to be a young entrepreneur who represents Teen International World?
It feels amazing. Ever since I started my business, I feel like another purpose has been unlocked. Being a full-time student and model, holding an international title, and owning my business has made me feel more the fulfilled.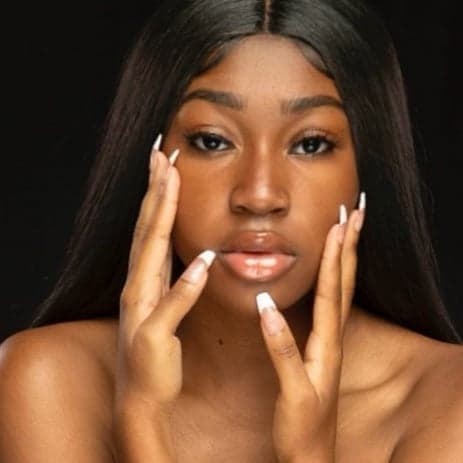 What are some of your greatest accomplishments?
One of my greatest accomplishments is holding the title of Ms. Teen International World. I'm also proud of my academic achievements since maintaining a 4.0+ GPA while juggling everything in my life has not been easy. With self-motivation and my parent's support, I'm able to do it all.  
What advice would you give someone who wants to mirror your success?
Go for it! Don't limit yourself and explore new opportunities. Also, don't shy away from certain things because you feel like you don't meet certain standards. Confidence is truly key, and you can do all things through Christ who strengthens you!
What sense of purpose do you draw from your culture or community?
No one is more uplifting than the courageous women of the black community. They alone have shown me how to love my skin and hair, and how to embrace the beauty that lies within. I feel called to do the same—to inspire, motivate, and encourage all young ladies so that they know that they matter, that they're appreciated and, most of all, that they're loved.
What else can we expect from you in 2021?
Expect me to continue to do great things on an elevated level. My name will be known. It's only up from here!  
Where can we find you?
All images provided by Amora Robinson