The fun, lovely and courageous Tajuana Ross knows firsthand what it feels like to lose it all. In my interview with Ms. Ross', she shares what it means to lead with vision in order to come out ahead.
What's the best advice you have received in business that you wish to pass on to our readers? 
"Lead with the vision and the money will follow."
Even though one of my Coaches would say this often, it didn't actually sink in right away. Like so many Entrepreneurs, I thought that starting a business was all about chasing the almighty dollar and getting new clients. When I started, there was only one stream of revenue, so if I didn't get a new client, I didn't eat. That amount of pressure turned into stress that led to burn out. And it showed in the way I ran my business – nothing got done, there were no new clients and money wasn't being made. Everything I did was counterproductive.
After "losing it all", a Mentor helped me step back and examine my own journey to see how it aligned with the impact I wanted to make in my business. That allowed me to better focus on serving and I began to accept invitations for opportunities that would've previously been turned down. What I found was that serving kept me in front of my ideal demographic and provided ways to truly connect, building more productive relationships. I became a valued resource. When people know, like and trust you, they're more likely to buy from you. Pivoting to lead with the vision first proved to be profitable and I had a new zeal for being the solution to someone's problem.
My Coach wanted me to learn that putting money first couldn't be a sustainable business model because burn out and productivity can't coexist. I did end up learning that lesson…the hard way.
Tell us about your business?
After becoming a Certified Life Coach and a Certified Social Branding Coach, I noticed that no matter how many times I partnered with someone on creating a brand model that they could monetize, they weren't actually implementing what we built. When I dug deeper, I also noticed a pattern. Each of them were in the habit of letting their limiting beliefs hold them back. They regularly used language like, "I don't know how to", "I don't have time", "I can't afford it" and "I don't have enough"…blah, blah, blah. When I'd bring it to their attention and work with them on disproving their theories, they would end up with a new belief system. Their new way of thinking empowered them to leave their comfort zones and move forward. As a result, they were better equipped to rock the brand we built, with confidence.
Six years ago, I created my business, Get Over Yourself, to provide a safe environment for new Entrepreneurs to get unstuck in their thinking and build 6-Figure brands, reflecting their unique value. To do that, I coach my clients on how to leverage LinkedIn for brand credibility, publish a bestselling book for brand authority and get paid to speak for brand exposure. This framework has enabled my clients to become sought after in the marketplace and go from being the hunter to the hunted.
What would you say is your greatest professional accomplishment to date?
So far, my greatest professional accomplishment is my #1 bestselling book, 'Class Is Now In Session – Your 21 LinkedIn Questions Answered'. One of my Coaches encouraged me to write the book as a way to decrease the amount of consultations I was conducting with unqualified prospects. They said having a book would be a solution for those who weren't necessarily ready to invest in coaching.
What I didn't anticipate was how many doors my book would open. I didn't envision the stages that I would speak on or the amount of influencers who would retain my services. I never could've imagined the impact my book would make – it changed everything.
Seeing how the marketplace responded convinced me to add the process of publishing to my list of services because I wanted to pay it forward. I beta tested my Coach's system a couple of times, just to make sure it wasn't a fluke. It wasn't. Every single client that I taught the process to is either a bestseller or a #1 bestseller…which is my 2nd greatest professional accomplishment.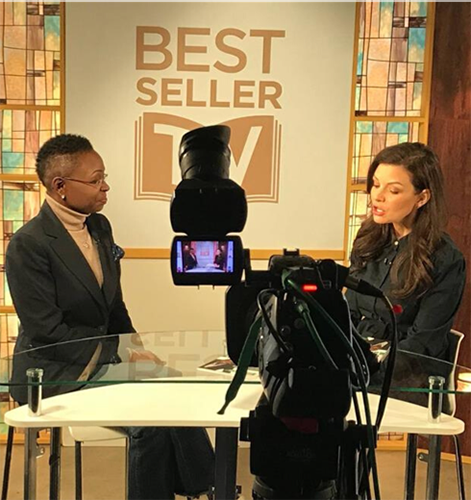 What has been the most effective marketing initiative or program you have used to promote your business?
LinkedIn has provided the biggest return on my investment, beyond anything else. It's more than just the place to find a job now. LinkedIn has evolved into a massive branding tool and
since it's a business platform, it's conversion rates are far higher than any other social media platform. Having a strategic presence there and mastering its functionality enabled me to move from being a local brand to having international opportunities that catapulted my business into 6-figures.
The platform may not be fun like Facebook or sexy like Instagram, but it sure is a beast. LinkedIn gives you access to a business-minded audience who understands that "your network equals your net worth". It's a networking powerhouse. Since it's also where people vet us professionally, it's either sales enablement or sales prevention and can't be overlooked.
Thanks to LinkedIn, I've shared stages with speakers like Les Brown, Janice Bryant Howroyd, Jeff Hoffman, Delatorro McNeal, Dr. Shirley Davis and other notables. I've been featured in Forbes, Business Insider, The BIA Brand Magazine and on the cover of Entrepreneurs of Color Magazine. Organizations like Microsoft, the City of Chicago, Agile-1, Columbia College and Diageo (among others) have brought me in to address their employees.
What do you do for fun/relaxation?
When I'm taking a break from my business, I'm busy watching videos of my 2 year old nephew and connecting with other business people who have mohawks.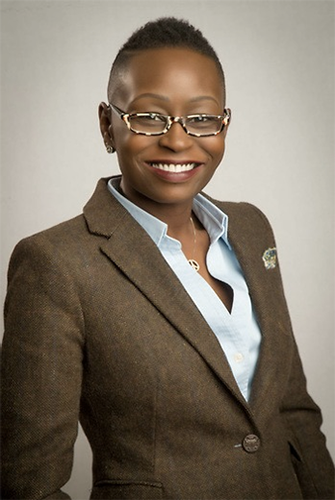 What's the best way for the readers of Sheen Magazine to connect with you (feel free to include the links to your social networks and websites)?
I invite readers to send me a personalized connection request on LinkedIn and to get on my calendar for a conversation by clicking here.
Contributing Writer – Dr. Cozette M. White, Advisory Accountant and Tax Expert.  Learn more about Dr. Cozette M. White at www.cozettemwhite.com. 
Follow Dr. White – LinkedIn | Instagram | Facebook | YouTube TODAY!
All images courtesy of Tajuana Ross