2023 has just started and there are already some women who have come out the gate disrupting the game of entrepreneurship! Not taking no for an answer and causing new norms to be created…all while doing it their way! Statistics show that every since 1997, entrepreneurship among women is on a steady, rapid climb! According to Wikipedia, female entrepreneurs are women who run and manage an enterprise, especially a business. 
The women hand selected for this series are women who don't mind making their presence felt no matter where they show up! They are women who know the power that resides in showing up in their communities, the importance of impacting the lives of women suffering at the hands of abuse-whether that mentally, physically, emotionally, and/or financially! They are the true definition of servitude. They believe that once a door is open, they must stop and hold it open for another woman to come through! 
Sheen had the opportunity to speak with these amazing women! See the interview below!
Meet Darlene, Owner of Roberts Vineyard
Sheen: Tell the reading audience a little bit about what makes you grind as hard as you do? 
Darlene: What makes me grind so hard is my late husband along with my daughter and  my two handsome grandsons .  I grind as hard as I do to continue my husband Legacy so that the dream can live on through my children's children.  My  husband laid the foundation for the Roberts Vineyard but it my duty to continue to build on that foundation.
Sheen: Why is quitting NOT an option?
Darlene: Quitting is not an option because there are other people waiting on me to show up so they can show.  There are some people's destiny that is connected to my success.
Sheen: What is your definition of self-care? And why must every woman do it?
Darlene: My definition of self care is just that self care meaning taking time out to love on yourself.  Everyone must do it because if you don't take care of yourself you cant take care of anyone else.
Sheen: What can people expect from you in 2023?
Darlene: They can expect me to show and show out on a higher level of excellent.
Sheen: How can people stay connected with you?
Darlene: People can connect with me  FB Darlene Williams and DR Vineyard, IG Darlene_D_Williams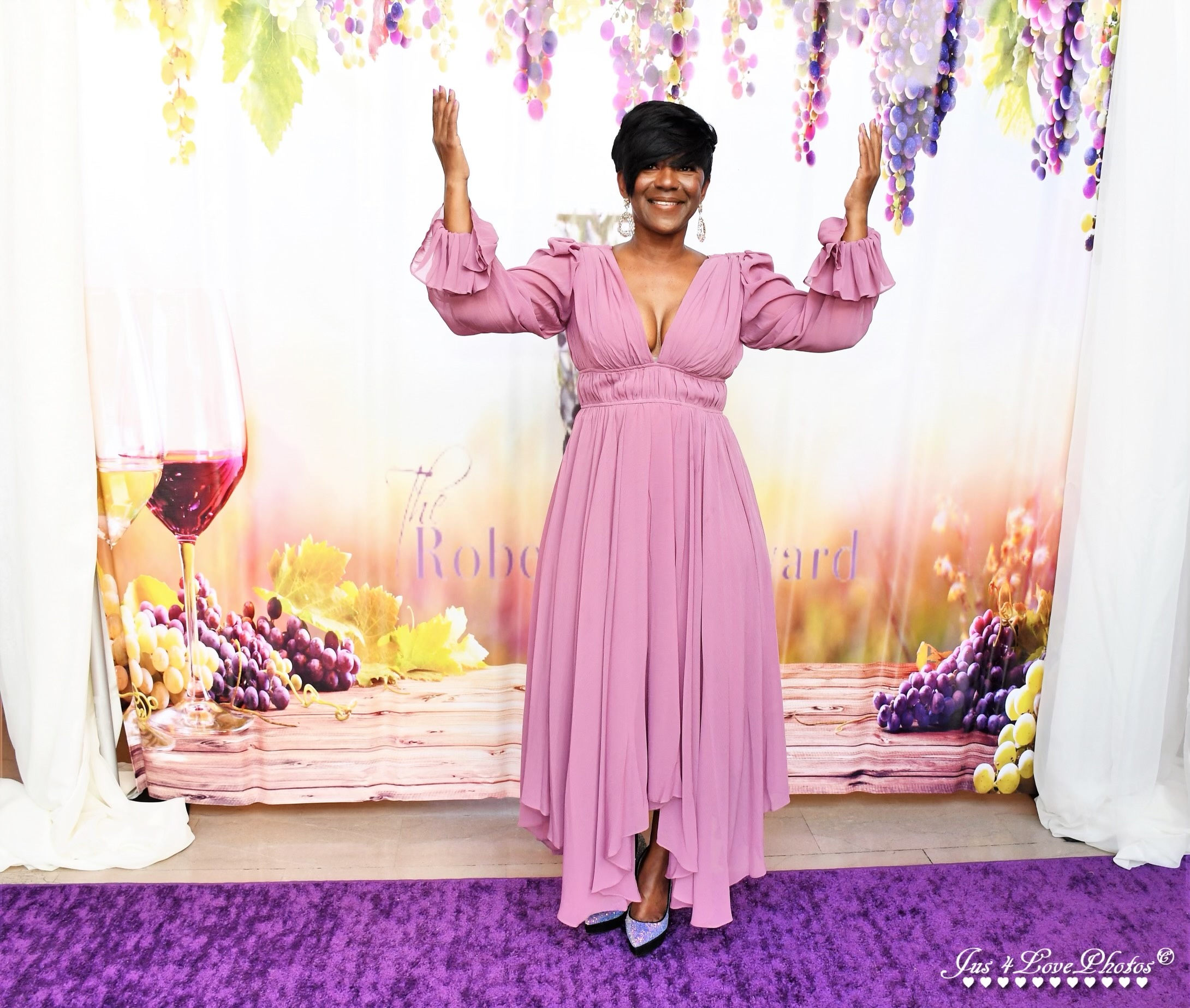 Photo Credits: Courtesy Of Darlene Owner of Roberts Vineyard & Jus 4 Love Photos