2023 has just started and there are already some women who have come out the gate disrupting the game of entrepreneurship! Not taking no for an answer and causing new norms to be created…all while doing it their way! Statistics show that every since 1997, entrepreneurship among women is on a steady, rapid climb! According to Wikipedia, female entrepreneurs are women who run and manage an enterprise, especially a business.
The women hand selected for this series are women who don't mind making their presence felt no matter where they show up! They are women who know the power that resides in showing up in their communities, the importance of impacting the lives of women suffering at the hands of abuse-whether that mentally, physically, emotionally, and/or financially! They are the true definition of servitude. They believe that once a door is open, they must stop and hold it open for another woman to come through!
Sheen had the opportunity to speak with these amazing women! See the interview below!
Meet Sylvia High!
Sheen: Please introduce yourself to the reading audience.
Sylvia: My name is Sylvia High. I am the founder of Aiming High Inc., a Transformational Trainer, and Development Strategist with over 30 years of success.
I've been fortunate to coach thousands of people and hundreds of organizations to achieve unprecedented results. Throughout my experience, I have partnered with amazing organizations such as Uber, Squarespace, Delta, Brown-Forman, and LinkedIn.
My astounding ability to coach the 'nuances' that limit a person's success placed her on world platforms such as Bishop TD Jakes' at MEGAFest, Comcast's Coaches Camp, and Oprah's Live Your Life Tour.
I've authored books like, The Little Book of Big Questions: A Journey in Self Discovery and I Am Woman: Devotional for Elevated Living, designed to guide individuals in a rich self-reflection by using pointed questions and provocative insights, for participants to take actions that will bring about their desired results.
I am also the curator of the amazing annual I Am Woman Conference; a multicultural two-day experience designed to empower and ignite women.
Sheen: Tell us about your amazing coaching program for high achieving women.
Sylvia: Ahhh-maazing! I developed a one-of-a-kind coaching program based on the context that human beings are NO-THING, yet human beings are EVERY-THING already always.
This is pivotal as it gives the client freedom to create their future from their future. It puts the power in front of them versus behind them and living in reaction to past successes, mistakes, or history.
My clients leave with the ability to take what was once a thought, transform it into action and produce results.
Sheen: How have you used your influence to enhance the lives of others in your community?
Sylvia: Aiming High provides scholarships to transformational trainings for hundreds of individuals so they are empowered and move from their current circumstances.
Additionally, the work we do directly impacts teenagers through our programs and curriculum. Teenage participants leave empowered in their abilities for good decision making, esteem, and leadership skills.
Lastly, I serve as the curator for the annual, I AM WOMAN Conference, in its ninth year. It's a two-day, multicultural experience designed to empower leading women and emerging leaders.
Sheen: How do you keep going when you want to give up? Or,have you ever experienced this before?
Sylvia: First and foremost, it is the power of prayer and faith in God. I 'outfaith' the problem. Now, as simple as that sounds, I remind myself that of my power of choice.
What distinguishes humans from the rest of the animal kingdom is the power of choice. I choose to live life in a way, that no matter what happens, I keep getting up. It is me being intentional about the life I want to experience.
Sheen: How do you plan to make noise first quarter 2023?
Sylvia: March 8, I am launching my JOURNEY TO EXTRAORDINARY, the ninth installment of the Infinite Journey to I am Series, which is a series of mini four-week coaching journeys designed to put individuals in the seat of their power and create unprecedented, personal success.
As a bonus, on April 1-2, I am conducting a two-day, 12 person coaching experience, Supercharge, designed for high achievers to identify and operate in alignment with their unique Genius. They leave with a custom plan for their own next success, received personalized coaching and enjoy a full, immersive interactive session.
Sheen: What is the mantra that you live by?
Sylvia: I have two!
1) We are always only one CONVERSATION away from transformation. One BELIEF away from transformation. One CHOICE away from transformation. One ACTION away from transformation.
2) The extraordinary will not automatically happen – it only occurs with bold, consistent, actions that align with the vision.
Stay connected with Sylvia!
Instagram, Facebook, and LinkedIn: @SylviaHigh
Tiktok: aiminghighwithsylviahigh
Website: www.aiminghighinc.com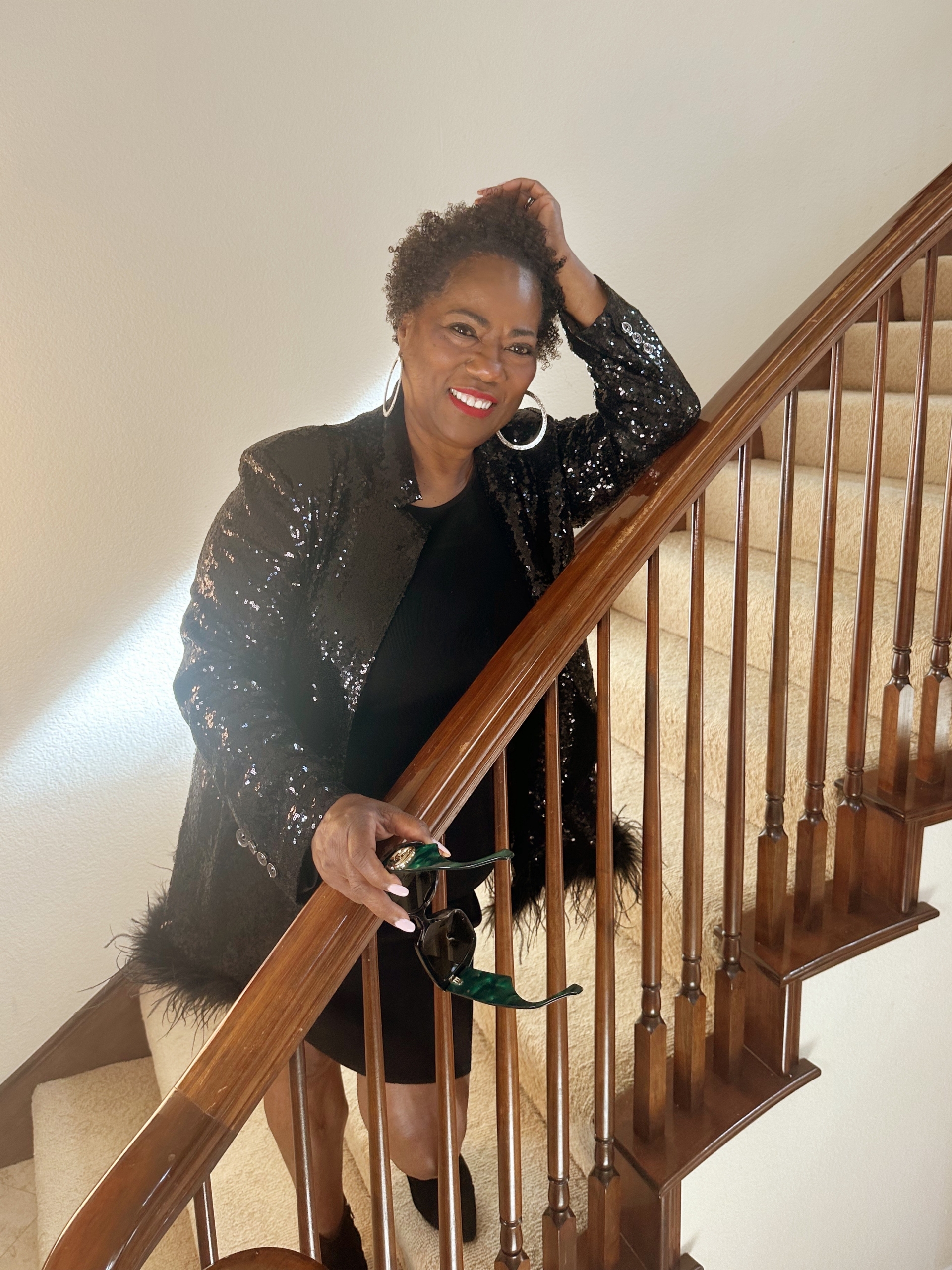 Photo Credits: Sylvia High