Nathalie Nicole Smith holds many titles in life. She's a self-published author, entreprenuer, founder of an eco-beauty company, mentor, and so much more! With a strong desire to help and inspire others, she has created a community called Women Who Boss for young women around the world to receive the tools, network, and mentorship she once needed at a point in her life. We recently had the chance to sit down with Smith to discuss everything from the inspiration behind her many ventures, what she is currently working on, and much more.
What inspired the creation of Women Who Boss?
When I first started just being in business, I found myself searching and looking for help and mentorship. I had no idea how to get it done. From there, I was able to create a network of women with resources that could help other women while inspiring them to build a brand. I wanted to help empower women and make a difference in people's lives.
Can you tell us what made you want to create Plush – a beauty and wellness brand?
I grew up loving beauty and wellness. I love to take care of myself. When I first got out of college, I had a ton of student loans. I knew that the beauty industry was something that I wanted to be a part of. I saved all my money from working in bottle service and selling hair. After that, I found a location. One of my first locations was in Washington D.C. It's been up from there. The way I make people feel with our products is something that is priceless. That is the reason why I started. I wanted to live on purpose and get paid to do what I love.
Can you tell us about the new podcast, Women Who Boss?
The podcast is a great way for me to reach more people. I think it's so hard to be able to connect via social media alone. Having a podcast was and is amazing. It gives me the ability to reach more people, connect with more people, and really share my story. I want to highlight other people's story at the same time. It's a great resource for people.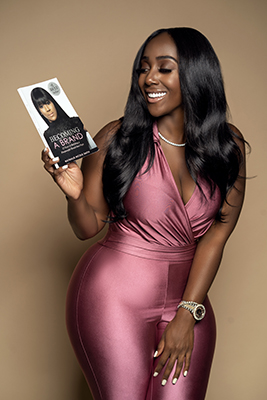 What are you currently working on and what can we expect to see from you in the rest of 2021?
I'm working on several things. I'm in the process of opening an event/content space that will be for my image consulting business – where we transform brands in terms of beauty and wellness in the digital space. I have another book that will be launching on my birthday. September 29th. One of my goals is to show people that they can live the life of their dream while still honoring God at the same time. I'm also working on a real estate project. I'm getting into corporate leasing, and I just want to provide a safe haven for professionals to travel to. I'm really excited about these projects and I'm looking forward to impacting other lives. There is a stigma where you can't have a successful brand in business and do what you love at the same time. I want to be the voice and influence for people to go after their dreams.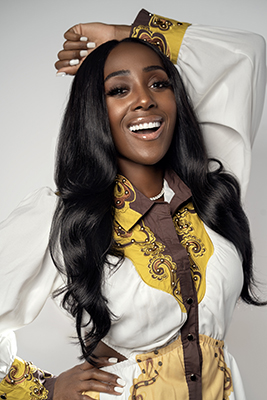 For more on Nathalie Nicole Smith, click here.
Follow her on Facebook, Instagram, & Twitter.
All images courtesy of Nathalie Nicole Smith