Joshua Pierce is a man known to make an impact in his community, in the United States, and even internationally. On a mission to help low income/minority students on the right path to success, he founded the organization The Diversity Org. to help these students gain the right mentoring, training, and opportunity to work with big name companies around the globe. We had the chance to sit down with Pierce to discuss everything from the inspiration to start The Diversity Org. to his plans for the year 2022.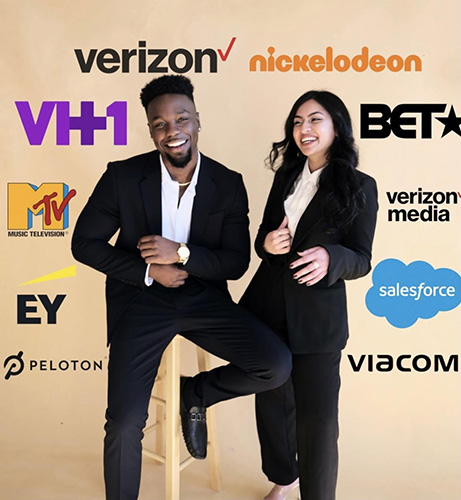 Tell us what inspired The Diversity Org.
To be completely honest, now I run an organization and we're in partnership with some of the biggest companies in the world. From Nickelodeon to MTV to Verizon, Versace, and more. Before I got here to be an executive that does all this, I was a kid with a 1.7 GPA in high school. I was down bad! It was so bad, even my barber told me that if I stay down this track, I would be in front of 7-Eleven asking people for a dollar. I am someone who comes from a low income background, but I also come from a background as a minority and where I wasn't doing good in school. This organization was inspired by realizing that there are a lot of students who want to build identities. It may be a person of color, of low-income, or whatever the case may be. The reason I wasn't doing good in school was because I was not inspired. I didn't see people who looked like me or people that looked like me in high income careers. I didn't know about it. There was lack of exposure, which prevented me from reaching success. I realized now that there are so many low income kids, who were minority kids that do not know about the plethora of opportunities out there. If they knew, they would take it more seriously at a young age. That is what inspired it. I wanted low income and minority students to be exposed to all that is out there. They should see jobs at Versace or HBO, or Cartoon Network. Those are some of the companies we work with and we have the most powerful companies in the world teach students about all this, so that we can see more minority groups get those jobs.
Why would you say it was so important to create a nonprofit like this for the youth?
This is incredibly important. We want more students of color to be able to be successful. I want more students from low income students to be successful. They are the future. I know that sounds typical, but the youth is literally the future. They're going to be the people that change the world. If we don't educate students on this now, the same way that we see low income communities be of Black and Latino, is because they were not properly exposed or had connections with big companies to be able to make money. We will help students now only be exposed to multi-billion dollar companies, but we'll also be able to connect them to those companies as well. It's important for us to see more equality in the future.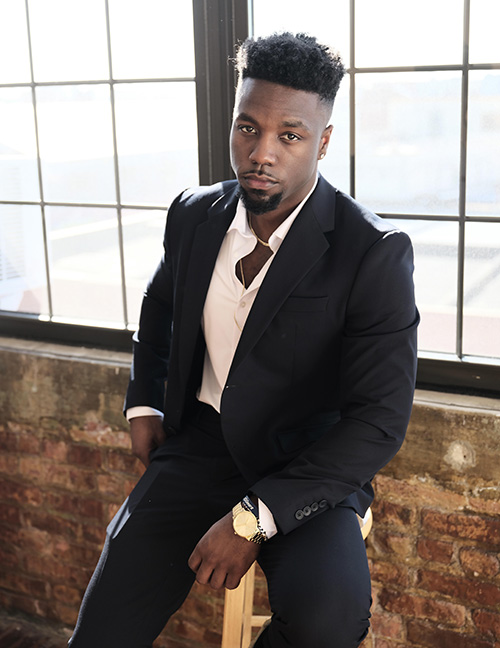 What are you currently working on now?
We're working on a lot of great stuff. We're working on expanding our talent pipleline program. Basically, think about the past. It was hard for people of color to get jobs with big companies, because it's not always what you know, but who you know. We know a lot of people from our communities, but sometimes they can't get jobs – not because they're not smart enough, but because they didn't know people that work at those companies. We're working with a lot of large companies to help them get more low income students of color in those jobs, so we can see more Black and Latino people working at these big companies. We're also expanding globally. We're in 18 locations in the United States and we're in Canada and the United Kingdom. That is what we're doing right now, a lot of expansion, and of course helping students get on the path to success with multi-billion dollar companies.
What can we look forward to seeing from The Diversity Org in the year 2022?
It's going to be a big year. Our goal is to be able to connect with more publications like Sheen. Sheen is a publication who cares about this kind of work. Sheen does stuff from Urban life culture to entertainment. We want to continue to work with publications like Sheen, but also continue to reach more students globally. We want to have as much impact as we can in the United States. We want to help students of color and low income students get jobs for multi-billion dollar companies. Also, we'll be doing events and workshops with large companies. These companies will teach low income students about professional skills so they can be more successful. So, more companies, more workshops, and more opportunities for students to get jobs at the most powerful companies in the world.
For more information on The Diversity Org., click here.