2023 has just started and there are already some women who have come out the gate disrupting the game of entrepreneurship! Not taking no for an answer and causing new norms to be created…all while doing it their way! Statistics show that every since 1997, entrepreneurship among women is on a steady, rapid climb! According to Wikipedia, female entrepreneurs are women who run and manage an enterprise, especially a business.
The women hand selected for this series are women who don't mind making their presence felt no matter where they show up! They are women who know the power that resides in showing up in their communities, the importance of impacting the lives of women suffering at the hands of abuse-whether that mentally, physically, emotionally, and/or financially! They are the true definition of servitude. They believe that once a door is open, they must stop and hold it open for another woman to come through!
Sheen had the opportunity to speak with these amazing women! See the interview below!
Meet Dr.KerryAnn Zamore
Sheen: Tell the reading audience a little bit about what makes you grind as hard as you do?
Dr. Zamore: I grind hard because I have been through hell and back and I am still standing. I grind hard because God has given me numerous gifts and talents and he continues to inspire even more areas in my life so, I have purpose that I endeavor to fulfill. I have survived abuse and self doubt, rejection and lack of self worth, when I began to believe in myself and change my mindset I began to see things shift in my life which propelled me into destiny. In this space in life, grinding is a part of my purpose and I am working every single talent, gifting, anointing, open door and prepared table that I am blessed to have.
Sheen: Why is quitting NOT an option?
Dr. Zamore: Quitting is not an option, because I am on a mission to fulfill the purpose placed in my before I was born. I have had a few experiences or what others would consider failures in business. I trusted too fast and lost a lot of money. I took those situations as learning experiences to help me grow my business so quitting cannot be an option because, there is way too much purpose left for me to do.
Sheen: What is your definition of self-care? And why must every woman do it?
Dr. Zamore: I am a huge advocate for self care. Historical trauma have prohibited women of color from truly engaging in proper self care, so I am a intentional in planning time to take care of me. Self care looks like taking care of my mental, emotional health and physical health. This includes taking breaks, saying no, sleeping in, resting when I am tired, eating well, taking care of health. I love to sit in nature, somewhere close to water, preferably a beach with a good book.
Sheen: What can people expect from you in 2023?
Dr. Zamore: I am so excited about my purpose, I have a new stage play, which opened with two sold out shows Mama's Daughters, also my new book Unloading Divorce Baggage is out which can be found on Amazon and my website kzamore.com. We are also finishing our filming GOD IS, a web series and finally, I am also working on a short documentary on youth and resiliency.
Sheen: How can people stay connected with you?
Dr. Zamore: I am very active on social media. Facebook DrKerry-ann Zamore, IG Dr_KerryZamore and also my website Kzamore.com
Dr. KerryAnn Zamore-Byrd
Executive Director KZamore Enterprises LLC
Founder Zamore Foundation 501c3
Director Kzamore Entertainment
254-247-1262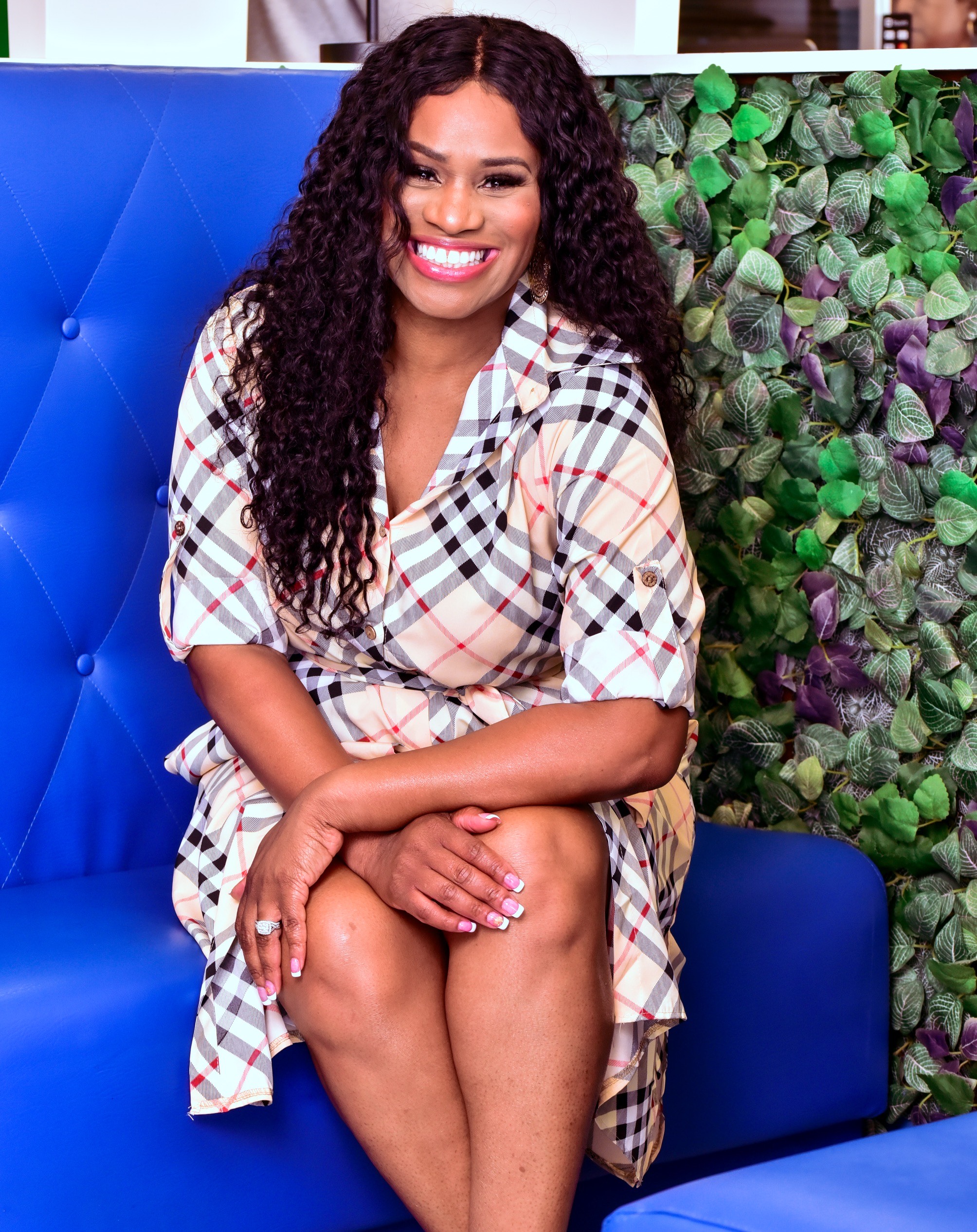 Photo Credits: Courtesy Of Dr. KerryAnn Zamore