Happy Women's Month, Sheen Magazine a boss-baked owned publication is excited to highlight queens, mothers, BOSSES who make the world, pretty much dope!
Born with a crown atop her head, she walks and shifts the atmosphere of any room. Meet 2019-2020 Miss Blac and Natural, Brianna Brishe. Sheen had the pleasure to sit with a queen to learn more about her walk, purpose, and views on owning her true royal identity.
How long have I been in pageantry?
I competed in my first pageant at 3 years old.. That's roughly 21 years of, on and off, local/community, school, and state pageants. Earlier this year, I competed in my first national pageant and had the honor and distinct privilege of bringing home a National Crown of Miss Black and Natural 2019 to the Great Hospitality State of Mississippi!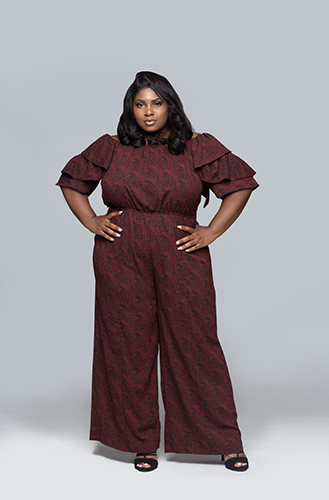 What advice would you give young black queens struggling to accept their hair texture, look, etc?
The advice I would give young black queens struggling to accept their hair texture, look, etc. would heavily coincide with the foundation of my platform, "Realizing The Queen Within: Enter Into Your Queendom"! I would advise each young black queen to know whose they are, which will ultimately inform them of who and what they are. I believe that every black queen, young and old, needs to understand that they are a Child Of A King, A Child Of God! Because of who their father is, they were born royalty; they were born chosen, beautiful, fearfully and wonderfully made with a price far more precious than rubies. They were created in the image of an amazing God. All of this simply means that you were created a Queen EXACTLY the way God created and purposed you to be. Regardless of external image, true beauty lies within and cannot be defined by your hair, your skin, your complexion, or your size. As my brand motto states, "There's no standard when it comes to beauty!" You set your own standard! You define your own beauty! Accepting your power to do those things is the first step of accepting your authentic self! Be you authentically and unapologetically.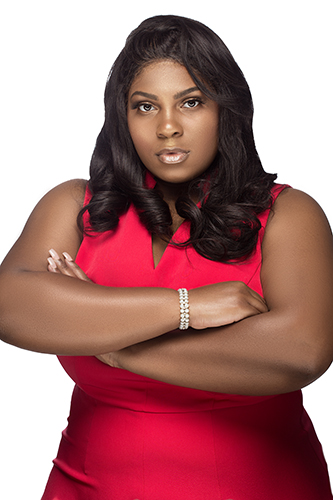 Define confidence.
I would have to define confidence as a lifestyle of living as who you know you will become. There's a saying that goes, "Don't dress like where you are, but dress like where you are going." The same is true for confidence. Confidence is not having it all together; confidence is knowing who you are and who you're going to become and walking in it. Confidence says it does not matter that I am flawed or imperfect, but what matters is my heart and my character. Confidence says hold your head up when everything else says hold it down. Confidence says smile even when life's circumstances says frown. Confidence says be bold and courageous even when fear is present. Confidence says what they or the world says does not matter; all that matters is what you say and believe. Confidence says take the risk even when you have nothing left. Confidence says blossom even when you're planted in unconventional places. Confidence speaks in you when you cannot even speak yourself. Confidence is your power; it's your voice!