If you didn't get a chance to witness the magic that happened on March 26th, make sure you never miss a 25 Black Women in Beauty event ever again. Founded by CEO Ella T. Gorgla, 25BWB is a member-based organization whose mission is to celebrate, elevate and inspire Black women in beauty through intentional networking, career placement and advocacy. 'The Power of Us' was the second virtual event held by 25BWB this month in celebration of Women's History. The panel consisted of a list of elegant, powerful women including Dr. Thema Bryant-Davis, Hannah Diop (Sienna Naturals), Melanie Bender (Versed Skincare),Anastasia Soare (Anastasia Beverly Hills), Jackie Aina (Beauty & Lifestyle Content Creator), Erica Culpepper(Carol's Daughter/ Soft Sheen Carson), Lisa Price (Founder, Carol's Daughter) and more.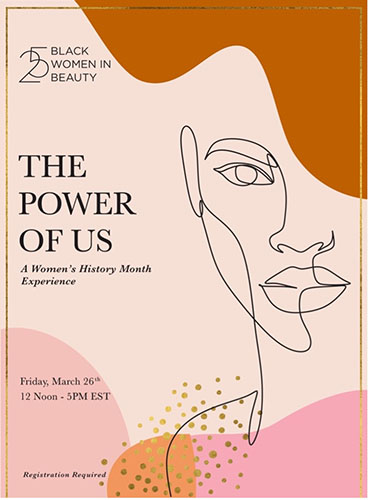 The event began with powerful opening remarks from Dr. Thema Bryant- Davis. She blessed everyone in attendance with words of strength and encouragement. Two of my favorite quotes by Dr. Thema are, "I have something to offer… I am the table" and "Truth can be painful but necessary". Since the start of the event, there was never a dull moment, as the speakers and panelists shared valuable information about their success stories and hardships in the beauty industry.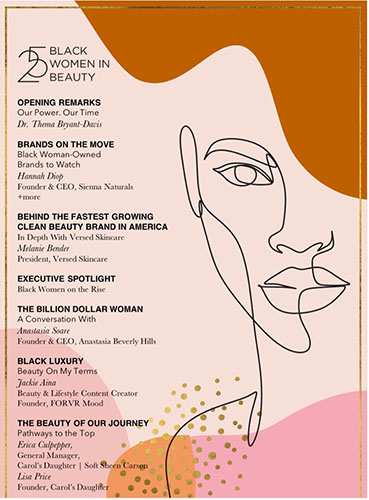 'The Power of Us' event felt like a well needed girls talk with dominant Black women in beauty that was informative, uplifting and real. Anastasia Soare (Anastasia Beverly Hills) shared her journey on how she became the 'eyebrow Queen' and her superpower of believing in herself. Jackie Aina (FORVR Mood)embraced being Black and luxurious. Erica Culpepper and Lisa Price (Carol's Daughter) closed the event with their powerful sisterhood. 'The Power of Us' was filled with so much imperative information that it didn't even feel like the event was hours long. I was honored to be in the virtual presence of these successful women, and I can't wait for the next 25BWB event.
For more information about 25BWB click here.
All images courtesy of 25BWB