During times of turmoil, disorder, pandemonium and mystery… there's often a layer of anxiety that sweeps over the people, especially in cases such as the current Pandemic. — From health concerns, to race wars, financial hardships and business crisis; the community as a whole has been hit pretty hard.
That doesn't mean we accept the negative sides to everything and give up on real solutions for relief, because true change-makers are out here moving and shaking, without a doubt.
We are taking this time out to not only deliver you a special message of hope and restoration, but we also are pleased to connect you to some amazing community resources provided by 3 separate leaders in the Black Female Entrepreneur market.
Take a look: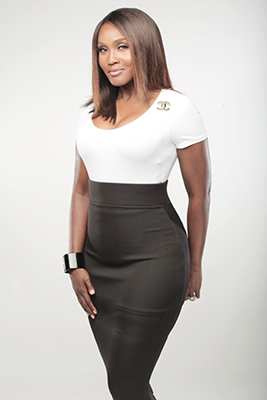 1. Stop Trafficking Mission Funding
Carla Stephens "The Fabulous Mom" is a TV Personality (Bravo, TLC), Host, Producer, Lifestyle Blogger, Wife and Motivational Speaker for women entrepreneurs and professionals.
Carla is known for her ability to speak relevant truth that energizes and encourages others to walk boldly and live loudly. Carla's latest project, The Stop Trafficking Mission Funding initiative is geared toward directly assisting active organizations that are aiding and rescuing Sex & Human Trafficking Victims each day.
According to Carla Stephens, victims of human and sex trafficking experience many immediate needs and the organizations that she supports work tirelessly to rescue, restore and aid them in these key areas.
She has set up a portal where she is selling T-Shirts that align with her passion for wifehood, and she is donating 100% of the proceeds to verified organizations that are working day in and day out to bring refuge to these at-risk women, girls and families. — This journey to help STOP Human Trafficking is not a new one for Carla, as she has been hands on and on-site aiding and assisting these organizations and victims for years.
Due to COVID-19, resources have been harder to come by, and many organizations are relying on outside, unanimous support to help keep their initiatives afloat. — Carla says we are more powerful and stronger together and she believes that with the collective help of the community and a mutually beneficial system for support, we can make larger dents in this awful and corrupt system of human trafficking.
Click here to learn more and become part of a greater solution!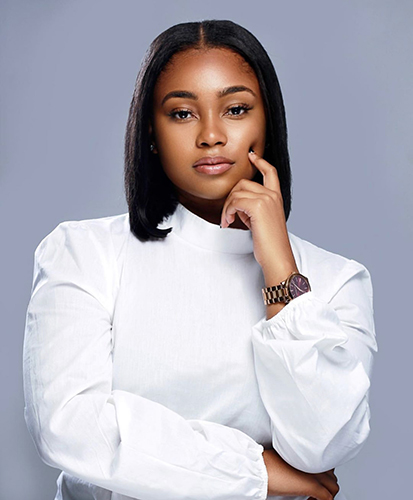 2. Atlanta Black Entrepreneur Emergency Relief Fund
Milan Amani is a young and ambitious Entrepreneur, Philanthropist, and Community activist for the young, creative, and upcoming entrepreneurs of Atlanta! She is the Founder and Mastermind behind "We Are The New Atlanta", which is a Non-Profit Organization and initiative to uplift, empower and serve the "New Atlanta" community.
Due to the growing concern for small business owners to maintain a steady income and flow of business, and the lack of assistance available for beginner businesses/young CEO's, Milan Amani knew she had to make something happen fast, with what she had at her fingertips.
We are proud to introduce you to the relief initiative she has put in place for businesses that have been affected by the COVID-19 outbreak.
According to We Are the New Atlanta, hundreds of Young Black Entrepreneurs in Atlanta won't be able to keep their businesses afloat, as a result of COVID-19 and other recent activities, This emergency relief fund is in place to support Atlanta Black Business Owners under the age of 30 who do not the have correct legal forms, bank accounts and/or other pertinent documents that would allow them to qualify for financial support and resources during these times. Funds will be used to support operational cost such as: Overhead, Utilities, Payroll, Inventory, Marketing, etc.
They are asking that the community pull together and help them reach their crowdfunding goal of $10,000 and achieve their mission of helping young people continue their business dreams and enhance our community/future.
Click here to learn more and connect with their mission or apply for aid.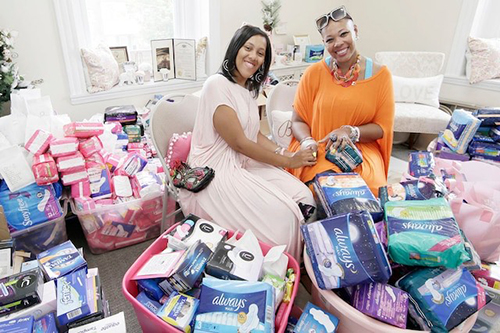 Period or Not, Respect the Dot #BLACKGIRLSBLEED
Meet Lynette Medley and her daughter Nya McGlone, the 2-Woman team over at No More Secrets, Mind Body Spirit, Inc. in Philadelphia. They are the nation's first sexuality awareness and consultative organization. Their focus is to decrease risk in vulnerable populations through the development and implementation of sustainable programming and polices.
Prior to the Pandemic, No More Secrets began the #BlackGirlsBleed initiative, which is geared toward the ending of "period poverty," through their constant raising of awareness within the community, and their direct aid of Women and Girls, through their live delivery of FREE menstrual supplies to families in need.
According to No More Secrets, young ladies have reported running away from homes/placements, stealing, skipping school, cutting classes and using unhealthy methods such as using stuffing out of stuffed animals, old rags they have found or wife beaters etc. during this time of the month, just to survive.
Due to the overwhelming systemic TABOO regarding sexuality awareness, the stigmatized perceptions our communities have toward feminine hygiene products, and the menstruation cycle in general impacts the health and wellness of girls of all ages. There are currently NO ongoing programs that assist persons with feminine hygiene products. Families with multiple young ladies experience greater levels of need due to the elevated costs incurred during that time of the month.
Obviously, the strains and pressures of the current pandemic have not made Lynette and Nya's job any easier, therefore they have recently taken to social media to request HELP from the community in regards to donations, supplies, and most of all they are asking for verbal and legislative support from other who support their mission. 
Click here to learn more and pitch in with their initiative to end period poverty.