When you think about hip hop greats from Chicago, I'm sure Kanye West or Common names might come to mind. However, recently I met a extremely talented female artist named Nia Kay, from Chicago who appeared as a competitor on the second season of The Rap Game created by Jermaine Dupuri.
Before the game, Nia Kay, was creating music as early as 2013. She became a social media sensation on Facebook with more than 400,000 page likes and. more than 1.5 million followers on Instagram. I was able to chat with her and get some answers that her fans and our readers wanted to know.
Give our readers 5 fun facts that they might not know about you? 
My fans may not know: 
I'm an only child 
I have type 1 diabetes 
I wrote my first song at the age 6
I started off modeling for children's place on ABC a couple times when I was around 2-years-old  
I started off as a singer before I realized I needed to rap because my singing was bad (laughs).
While on the show Rap Game how was it being in a house with other people that you didn't know?  And what is something that our readers would be surprised to know, that they didn't air on the show?
I think for me being in the house with the other cast members was fun, because I'm the only child. I love competition so that was cool. I think something the readers might want to know is that the show is pretty real but some words on our interviews would get edited how the producers wanted it to look and some of our verses were re arranged in the editing process to make it look the way they wanted . We couldn't have our phones until after filming was over each night and we only had one day out the house, other than that you couldn't go anywhere without the film crew. The cameras were always on even if they told us they weren't!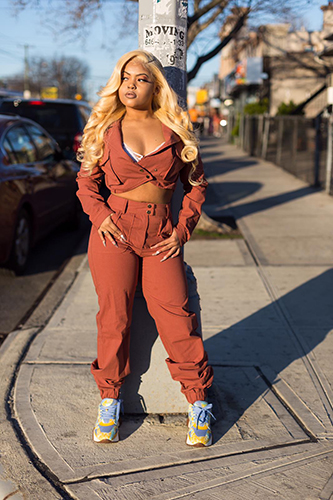 Who are your musical inspirations?
I'm inspired by a variety of artist's stories and how they grew up because it can be motivational. But I really grew up on my dad and uncles music since they helped me with my music and showed me the ropes.
If you could collaborate with 4 other female artists, who would it be and why?  
Cardi, Nicki, Megan and lady leshurr. I chose these artists because I can learn from them and they are lyrical. I love a challenge with two dope Mc's. Females rule the world and I know with all 4 of them we would make a hit! I'm like a mini version of each artist in a different way and that's why I'm NIA KAY!
What's next for Nia Kay? 
There is a lot coming up. I'm working on a huge mixtape release for my new project called "Kay Weather" which is releasing after this quarantine! Kay Weather is a visual mixtape that will showcase how other female artist in the industry have inspired me to be the artist that I am today. It's produced by Viddy on the Beat and I also have a feature with Maino on one of the songs. It will be something to see!
I'm Also starting an online clothing boutique in partnership with Melrose Boutique (NY) and I will have a grand opening in NY hopefully by June if all goes well! But in the meantime, my collection will be available online here!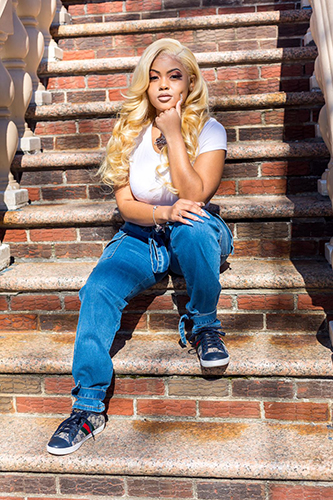 What's a quote that you live by? 
What doesn't kill you makes you stronger. Sometimes certain thoughts and the lifestyle I live takes me to a dark place, so this quote helps me. Everyone goes they trials and tribulations but if it doesn't take away your life it can make you a beast.
All images by Sino/Gvi Photography