It's said there are two types of women out there: those who are shoe persons and those who are bag persons. 
If you're the latter, you probably own more bags than you can count. That's nothing to be guilty about. After all, if you can't stop thinking about it, you should probably have it, right? Supposing the need to have another just came over you. The only logical thing to do is get another one.
But you'd want your next addition to be worth it. If knowing which bags to buy is your current concern, it's a good thing you found this post.  
There are many different types of bags in the market today. Depending on your personal style and preference, there's no shortage of places to get the best ones. Whether you want to find worthy pre-owned designer bags like the ones you can find from Csd.shop or new ones in brick-and-mortar shops, the sky's the limit. 
Here are some must-haves for your collection: 
This type of bag is best for ladies who love going light. They come in different colors, shapes, and designs. They are usually categorized into two: day clutch and night clutch. For the best choice, get a clutch bag that looks good in both daytime and nighttime.  
The difference is in the function. Day clutch bags hold your smartphone, house keys, wallet, and some of your touch-up tools like lipstick. These are the best bags to carry if you don't want to add weight to your shoulders or hands. The key is to find one that fits your overall outfit. 
If you're going to attend an evening party or occasion, you should invest in an evening clutch bag. This handy accessory adds more oomph to your gorgeous evening gown. Even when dressed down, rocking a fancy evening clutch bag can instantly add flair to your look. 
If you want a clutch that fits any occasion, you should go for colors like black, beige, silver, and gold. These bags will complement your outfit no matter what the party theme is. Don't forget to choose one with sequins, embroidery, and other extra details to make them stand out more.   
A shoulder bag has always been a staple in any woman's collection. It's a timeless piece that has become diverse as more designers make innovations in its design. Considering how this bag offers convenience and comfort, it's no surprise why all women love using it.  
Whether running an errand, going to work, traveling, or attending a party, there will always be a shoulder bag that fits these occasions. This bag has been trending since the 90s and will not disappear anytime soon. Whether you use it day or night, it's the best accessory to carry all your essentials while completing your look.  
You can go for a crossbody bag if you want to keep both hands free and feel more relaxed.  This particular design choice makes it popular among young and adult women. In fact, even moms today sport this bag so they can grab their kids and a grocery cart in their hands. 
It seems that every designer brand out there is coming up with its version of crossbody bags. That testifies to how famous these bags have become. The perfect crossbody bag should be able to hold your essentials without weighing down your shoulders.   
There's no denying that the tote bag is a daily essential. There are no limits to its utility. In fact, it's the best work bag to consider. 
No matter what kind of outfit you'll wear, tote bags can blend with and complement them easily. Also available in oversized versions, they're great for going grocery shopping after work. You can fit anything you can imagine in their typically large compartments. 
The keys to choosing the best carryall tote bag are the materials and the size. Go for one with enough space to carry your gadgets and work files and still have room to carry other things. Whether you drive or commute to work, these bags are the most comfortable type of bag to carry.  
All women of all ages should own at least one weekender bag. 
Sometimes referred to as duffel bags, they are perfect for big trips, short weekend getaways, and sleepovers. As its name says, this bag can serve weekend trips best since it can accommodate almost everything you need for that. 
When choosing the best weekend bag, see that the size is enough to carry all of your travel essentials. They should also come with sturdy handles and straps for easy carry.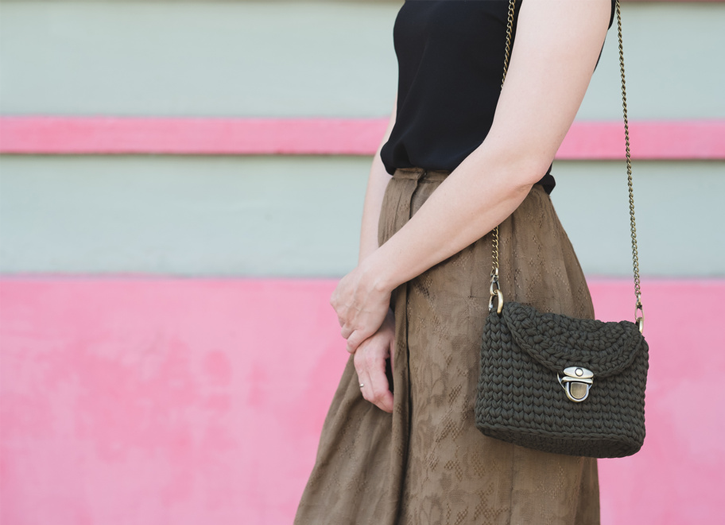 Conclusion  
Whether you're commuting, running errands, spending time with friends, going on a date, or showing up at parties, these bags are fit for such occasions. It's all a matter of finding the style, color, or brand that meets your preference and budget. Enjoy your shopping, and remember that owning more than one bag is perfectly alright.