Michael Colyar is a man of many talents. He's an actor, producer, motivational speaker, comedian, and author whose energy knows no bounds. Rising up from a rough childhood in Chicago's projects to seeing his biggest dreams come true in Hollywood, this is a Sheen Magazine exclusive you won't want to miss as Michael sits down and shares the details of his latest film and how he lives his life with kindness as his focus.
Who is Michael Colyar?
"Michael Colyar is a bad mother…"
"Shut yo' mouth."
"I'm just talkin' about Michael Colyar."
"Well, then that's alright."
I am a renaissance man, a man of God, an artist, and a lover of life. From the Robert Taylor Homes of Chicago's Projects to the Hollywood Hills, I am a man who believes that if you follow your dreams and keep faith in God that you can reach breathtaking heights and move mountains. I am a father, grandfather, godfather, actor, producer, comedian, author, motivational speaker—and with the release of my newest film—I am a star. There, I said it.
Tell us about your film, Holiday Heartbreak, in which you're the star.
Holiday Heartbreak is a wonderful romantic comedy and a beautiful story about what happens when you callously misuse people. It follows Mike McCoy (my character), who is a fly cat that used to be a playboy. His antics and comeuppance eventually catch up with him. Karma isn't cute but it's funny.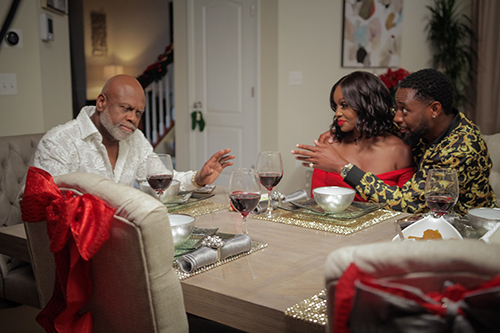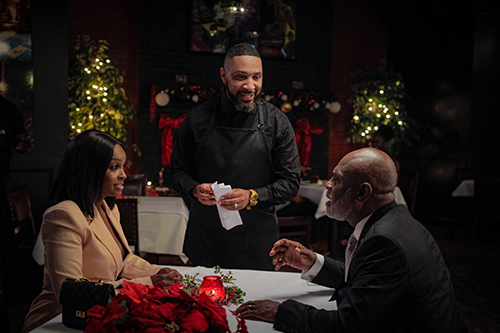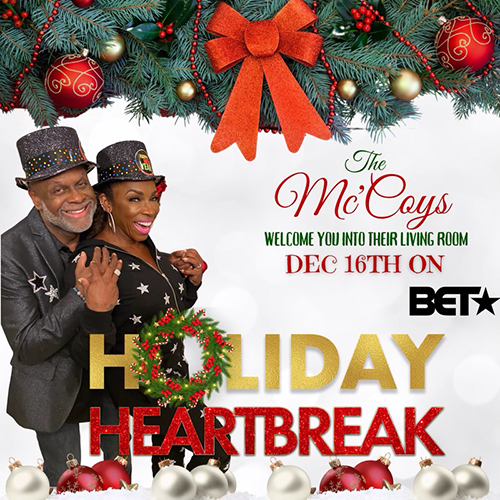 What was your experience on set with your costars?  
My costars are awesome. The brilliant and beautiful AJ Johnson plays my wife and one of the funniest comedians alive, Kountry Wayne, is my nemesis. The very fine Ms. Lisaraye McCoy has a pivotal role and the lovely, sweet, and talented Maryam Basir plays my daughter. Throw in the comedic legend Joe Clair and a dash of internet sensation Lonnie Bee and you have the ingredients for a warm-hearted, smart, and funny holiday classic.
Leave us with some words of wisdom.
Treat people the way you want people to treat you and, even better, treat people the way you would want them to treat your momma—with love, respect, and kindness. Watch your life soar because, if you could be anything at all, why not be kind? And always, always trust God. He is so cool!
All images courtesy of Micheal Colyar