David J. Cork currently has us glued to the television as we swoon over his role as Chris Cabrera in Starz's hit series, Run The World but that's not all. We've also been loving seeing him portray Richie Sounds in POWER Book III: Raising Kanan. The actor, singer, writer, and filmmaker is truly booked and busy as they say, but luckily for us, he gave us a few minutes of his time for an exclusive interview. In our conversation, Cork opens up to us about how he juggles his many roles in the world of entertainment, his roles, and much more.
Tell us about your role in Run the World.
I play Chris Cabrera. He has had relations with two of the girls already but when we meet him in the show, he's just meeting Whitney. I feel that Chris is looking for someone that can get him away from his PlayBoy lifestyle. He's used to being in the club, partying, but I think he wants something different. When he meets Whitney, it's an opportunity to get somewhere different. Unfortunately, when he meets Whitney, she is in a relationship. We get to see how it unfolds.
How has your experience been as Richie Sounds in POWER Book III: Raising Kanan?
Aw man! Working on POWER was really fun. I'm grateful because I'm in a few episodes, so it was fun to be able to come to set and see the different locations. They did an amazing job transporting you through the early '90s. It feels like you're stepping into a time machine. Even to like my hair, they styled my hair a particular way. That was fun but it feels like being a part of history working on POWER. I can't really put my money or finger on why it feels that way, but it just feels like I'm a part of history. I'm really grateful for that experience.
How do you juggle being an actor, writer, singer, and filmmaker?
(Laughs) Careful planning. You know, every day I wake up, I ask what needs to get done today. I also ask myself what kind of fun I can have today. I want to make sure that I balance myself out in that way. Sometimes, there's more that needs to get done than fun, but I always want to do both. Just waking up every day and knowing what needs to be done, while still making time for some fun is what ultimately helps me juggle between each of my different hats.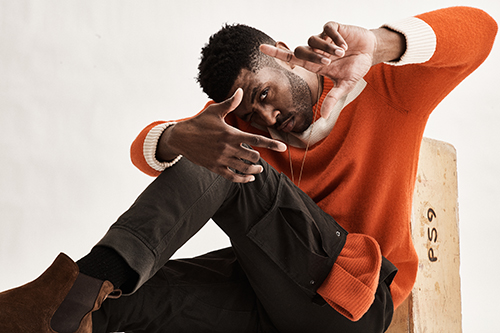 How would you describe being a creative during this time of COVID-19?
The pandemic was a really great way to get me to slow down and appreciate all that is around me. It was a great way to reconnect with myself and acknowledge some pain and hurt that I was experiencing. I suffer from depression and the pandemic really gave me the chance to take care of that. Going to therapy, starting meditation, and also writing. I was able to sit, write, and create during the pandemic. I connected with a filmmaker on Instagram named, Eric Yang. The two of us connected over Zoom, we hung out in person, and we worked together to create a piece called Ellis By Himself that we're actually getting ready to release here soon. The pandemic was a great way to just bring out art in a new way.
What are you currently working on and what can we expect to see from you in the rest of 2021?
Oh boy! I am currently working on another television show. I'm not allowed to say what it is but It's really exciting. You'll see it sometime next year. I was just in a short film called Fever that will be releasing sometime this year. I mentioned Ellis By Himself earlier and it will be released August 31st. Be on the lookout for that! I'll be writing for the rest of the year, auditioning a lot, and working on an album as well. Just doing a lot of the grunt work to present some exciting things in the next year.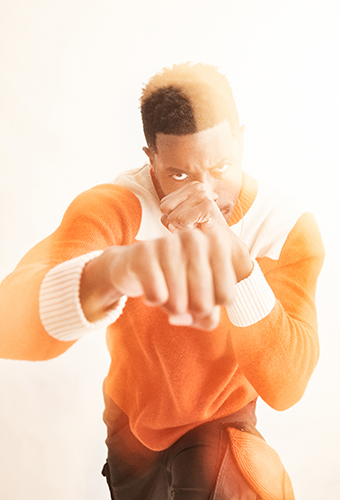 For more on David J. Cork, follow him on Facebook, Instagram, & Twitter.
All images by Harvey Jackson