Los Angeles native, RoShawn Franklin was first discovered in an elevator after a talent agent overheard him joking around with his friend. It was history from there. Today, he has a recurring role in the hit CBS series, FBI and is writing a feature film to release within the next few years. We caught up with Franklin to discuss his start in the industry, future projects, and more!
How has your experience portraying Special Agent, Trevor Hops on the CBS show, FBI?
That job has been a dream! To work with such legendary producers, that's just a dream come true. I grew up with my parents having Law and Order on television so to be able to work on his project has been great. I love the cast members and to be shooting in New York has been a dream come true as an actor.
How did you first get into entertainment?
It's a funny story. I was 14 years old and my friend from school would travel to Hollywood to work on his music demo. One day he asked if I wanted to come with him to the studio and of course I said yes. I was in an elevator that was packed and was being a kid, cracking jokes. There was an agent in the elevator. He gave me his card and told me to call him. I wasted no time, called them, and the rest is history.
What actors inspire you in your work?
I would say Denzel Washington. He's the best we have! His technicality as an actor is incredible. He's amazing. He's someone I study and follow. Daniel Day Lewis portrays characters so well; he truly becomes the character. I've heard you can't call him by his name on set, you have to call him by the name of the character he's portraying (laughs), that's inspiring.
What can we expect as you begin to release content on your YouTube channel?
My YouTube is basically going to focused on a lot of things. Fashion, fitness, how I train, wellness, and life as an actor. It's really my perspective on life and this industry. I believe my experiences will really help others as they get an inside look at my perspective on things.
What can we expect to see from you in the future?
I have been writing, producing, and I will be starring in a small film. It is about my experiences moving from Los Angeles to New York. It's a cool short film! Within a year, I'll be diving into in the film world. I can't say much but be sure to stay connected with me so you know what all I am up to.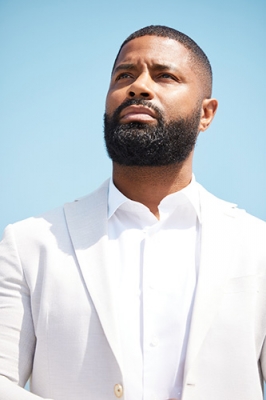 For more on RoShawn Franklin, follow him on Instagram, & YouTube.