Actress, Maryam Basir currently stars in ALLBLK's new series, Lace. The new series follows Basir's character, Lacey McCullough – a prolific Los Angeles lawyer who helps her client navigate their best possible outcomes in their lives and cases. After the release of the show, the Detroit native sat down with us to discuss her new role, what we can expect to see, and more!
Tell us about your role in the drama Lace.
So, in Lace – I play Lacey McCullough, who is a prolific Los Angeles attorney. She is a Harvard grad, who blurs the lines between good and bad against the law and what she's supposed to do. She will do anything for her clients. She's driven and successful. This role was such as pleasure for me to play.
What can viewers expect to see from the show?
They can expect to see a lot of drama. There are amazing actors apart of this project. You're right, I can't say too much (laughs). I was just about to say something, but that will give it away. As far as the creators, actors, and everyone included – everyone is so talented.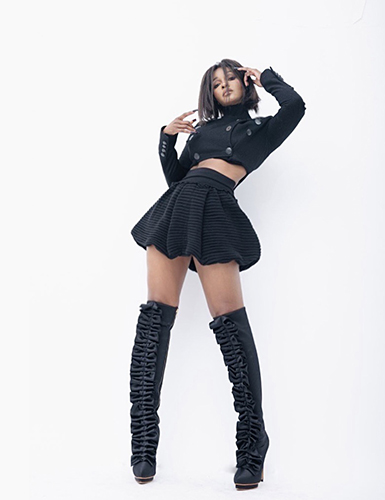 How was it working on this project during the ongoing pandemic?
During the pandemic, it was a lot different shooting than it was pre-pandemic. There were protocols that were put in place every day that we had to commit to if we wanted to keep shooting. We had to do COVID tests every day. We had to be careful filming, being on set, and everything. We had the COVID team right there checking to ensure everything was running smoothly. It was different in that way, but it was incorporated into the schedule, so I don't believe it threw us off too much. It made us feel safe on set. It became the new normal.
What are you currently working on and what can we expect to see from you in 2022?
A couple things. I shot a movie called Holiday Heartbreak that will be re-releasing in December. I won a Best Actress award for that film last week in Hollywood! I just wrapped a film [I can't say the name of it yet] but it's coming out next year with Omari Hardwick so that will release early 2022.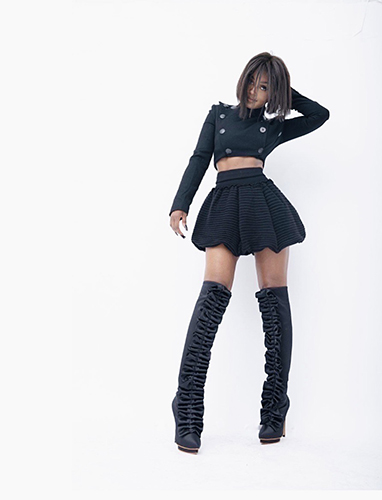 For more on Maryam Basir, follow her on Facebook & Instagram.
All images by Aston Watson 
HAIR SYLIST: Nicola Augustine
MAKEUP ARTIST: Safi
Stylist: Rahco Thompson