Zolee Griggs has made quite the name for herself in the world of entertainment. Known to portray dynamic characters, she's quickly moved her way up and let talents be known. This December, Griggs will star opposite Joe Manganiello in the upcoming adventure film, Archenemy. In addition, she stars on Hulu's original drama biopic series, Wu Tang: An American Saga. We wanted to catch up with her to find out what we can expect to see in the upcoming film, Archenemy, female empowerment  and much more.
Tell us about your role in the upcoming film, Archenemy.
I play Indigo. Hamster's older sister and I am basically his mom and dad (laughs). I take care of us; I am the full provider of the household. She's just in her own world. She's fun and colorful. She truly just wants to be the best older sister to her little brother. I don't want to tell you too much with giving it away but she's a really dope person
You also star on Hulu's 'Wu-Tang: An American Saga.' How would you describe your overall experience?
A lot of fun! It was definitely a life-changing experience for that to be my debut as an adult actress. To work so closely with legends such as Riza and Alex our two producers, the whole Wu Tang clan, and to meet their families was such an eyeopener and beautiful experience. It was a lot of fun because the Wu-Tang family worked with closely with us so we could morph into them as well and know the details. It's really cool learning about their lives because they didn't have social media back in the '90s when this all took place. A lot of people didn't know their story or their history so we kind of got the first sneak peek at that. To be able to tell it to the world was a lot of fun. Also, to see everyone see the show and receive it really well was super awesome.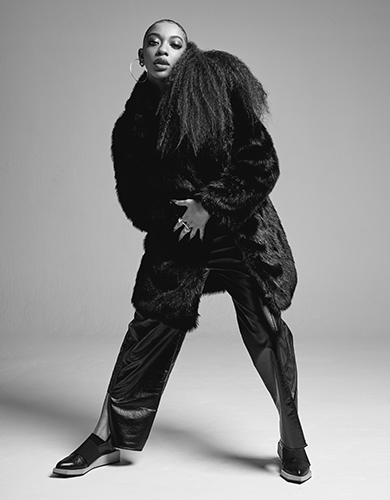 Why is female empowerment so important to you?
I'm a woman with great women role models all around me, whether it be my mom or my grandmother or my friends who impress me on a daily basis with their work ethic and humanitarianism. I remember what it was like being in middle school – which I believe are imperative years growing up in forming you as a young lady. I think it was not just challenging for myself but for all young women. You're going through physical, mental, and emotional changes, and I just want to let other women know that you're not the only one going through this. It's a normal transformation, it's just how do you go through it and bringing other women around you to support you. It makes it easier on us and it makes it relatable. We get to realize that no matter what anyone looks like, we're all alike more than we're different.
How has quarantine life been for you?
Staying in the house as much as possible, while trying to stay healthy and connected with my family. I think this down time has really helped me go back into my personal life. I had been really career-driven and working on the external things. It's been fun to just focus on my health and helping my community in different ways that I can. It's been an interesting year, which is always needed for growth and change. It's been an uncomfortable year, but I think that is going to blossom into something beautiful. We can't see the full picture now, but I think later on, we'll be appreciative of the down time. That's all I can hope for since I feel like in 2020, we have been beaten to our lowest point and so the only place you can go is up from there.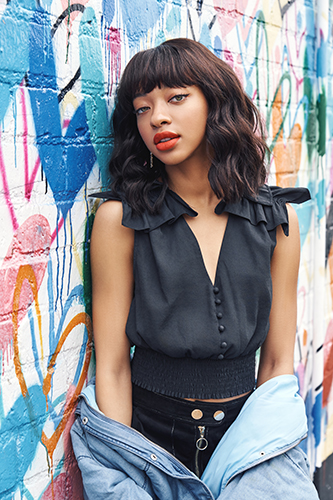 What are you currently working on and what can we expect to see from you in the future?
Well, we're still waiting on the go for production on season two of Wu Tang. I'm just auditioning right now. A lot of things are put on hold because of the pandemic so work has been teetering. Right now, I'm working on my Girls to Women organization and what it will look like in the future. Hopefully booking some movies and guest star roles so we'll see!
For more on Zolee Griggs, be sure to follow her on Instagram and YouTube.
All images by The Riker Brothers