From the early age of 12-yrs-old, Alex Isley started classical vocal training following in the footsteps of family influence, which came from none other then the legendary R&B Soul Group the Isley Brothers. Her love of music continued to high school where she attended La County High School for the Arts; it was there she tapped into her love for performing jazz. With inspirations like Ella Fitzgerald, it comes to no surprise that Isley's musical mannerisms are a sweet mixture of neo-soul, r&b, and classical jazz.
Isley is set on expanding the family legacy with no regards of overshadowing the work that has come before her. Recently a 2020, Recording Academy invitee, the 2nd– Generation music maker has 8+ years in the industry that solidify just how outstanding of an artist, singer, songwriter and producer she really is.
I got a chance to connect with Alex about her family background, what her musical style has morphed into over the years, being apart of Michelle Obamas podcast playlist, and who she is at her core outside of music.
Family Background 
Isley is a black house hold name that every generation from the 70's forward can attest to knowing. With hits like "For The Love of You" and "Between The Sheets" the musical legends infamous name speaks for itself. Coming from a musical family background with legends like Ernie Isley as a father and Ronald Isley as an uncle, proves just how deep soul music runs thru her bloodline. When I caught up with Alex I got a chance to ask her what her experience was like growing up in a family full of iconic musicians, here's what Alex had to say:
"Music is such a huge part of everything I am and have experienced; on both sides of my family. To absorb it all was and is as natural as breathing. My maternal grandmother sang opera and started classically training me at age 12. My maternal grandfather introduced me to the jazz world. On my father's side, I've always been super proud to be a witness to their longevity and their magic. The Isley Brothers are an incredible force that's really shaped R&B, soul, funk, music as a whole. I'm always proud to be inspired by them and I aim to carry on all that they represent. "
Music Style
With her personal style of music heavily inspired by the jazz genre, Isley went as far as majoring in Jazz studies at UCLA to further her passion for the music. Her current music is a fusion of R&B soul, contemporary jazz and blues all intertwined. We wanted to know how Isley defined her personal music style and what it has morphed into today.
"Jazz has become so much of what shapes my musicality, but I'd say that R&B is definitely the foundation and core of it all. I feel like my music continues to grow and evolve much more beyond that. I love J Dilla, but in turn I also love Ella Fitzgerald. I'm influenced by folk writers and rock pioneers, and I feel like, in some way, whether obvious or not, all that kinda ties into what and how I create my music."
EP Acknowledgement
Starting with her very first EP Love/Art Memoirs back in 2012, to date Isley has 6 Ep's that are a no skip guarantee. The evolution of an artist usually occurs when life changing events happen and or they are forced by the label to try a new avenue. True to her nature from the very beginning we dug into what Isley's growth looked liked as an artist maneuvering into each EP.
"I think as I went from creating project to project, I was able to further pinpoint the sound I was after. I've become more articulate and precise in carrying out what I hear in my head. I love collaborating but I'm also proud to be able to produce on my own. With each new project, with my input in general, I'm able to reach a little further and dig a little deeper into not only carrying out what I hear, but being comfortable with sharing those ideas, rather than obsessing so much over them being accepted. I'm not sure if I'll ever have a favorite (laughs), but I'm really proud of how far I've come since The Love/Art Memoirs, and I'm so grateful that, as critical as I can be of myself and that very first project, it's had such tremendous love and support, and still does."
An Obama Family Favorite
Featured on the Vol. 1 of "The Michelle Obama Playlist" inspired by the first lady's podcast, Isley was featured on the list of incredibly talented artists. We wanted to know was it a surprise or rather Isley knew she would be apart of the now infamous playlist.
"I had no idea until I saw the list online! A friend had actually sent it to me; I was blown away!! Such an honor to be a part of that, to be highlighted and listened to by the First Lady herself."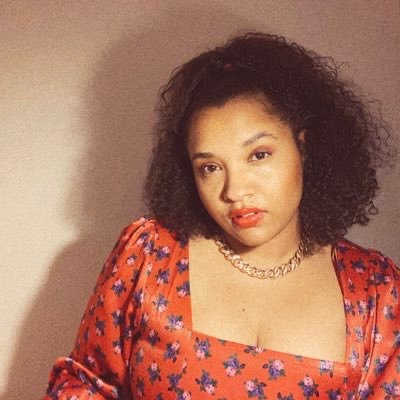 Alex The Woman
It's easy for the world to formulate a perception of an artist solely based around what they collect from their social media presence and what an artist suggests thru their music. Most of us are familiar with Isley the r&b sensation but beyond that, we wanted to get to the core of who Alex was as a woman outside of an artist. She stated this:
"I love and am a firm-believer in self-care, taking time out for myself every single day, and that time and what I do with it varies, of course. I feel most beautiful and most sexy when I take out that time: tending to my skincare routine, showing my natural curls some love by keeping them moisturized (laughs), or getting into a good read. I loooove to cook! Been doing a lot of that lately since the quarantine. I've been making stuff from Chrissy Tiegens Cravings recipe book, which is amazing. And im completely obsessed with all things pasta (laughs). Taking advantage of FaceTime, meeting up (safely!) with friends. I like to go for a daily run around my neighborhood, so been doing a lot of that! Focusing on health & wellness is really important to me, especially right now. I love to go out, but I'm naturally a homebody. I love a good candle or some incense, a good playlist blasting.. I dance in my living room (a lot), and a cup of caffeine-free chai (since I can't do caffeine (laughs), that's all I need! And all the TV streaming services for sure (laughs). Right now, watching Breaking Bad! "
Music Collabs
Music producer, writer, and engineer, Jack Dine, has been working closely with Isley since her  2019 Wilton EP; the musical chemistry seems to flow effortlessly between the two. We wanted to know how Isley would describe that musical relationship, and if they are in the works of a Wilton II.
"Jack and I really trust each other to be honest with one another, and that's really important to the whole creating process. We're equally excited and passionate about what we do, and I'm reminded of that each time we make something new. I write super fast when we're in the same room, I don't know exactly what that is but I'm grateful for it! (Laughs) he's really the best. Not exactly a Wilton II, but we have been brainstorming and we've been keeping everything going!"
A Mother Before an Artist
Isley is the mother of a beautiful 3-yr-old daughter. During these trying times we wanted to get insight on what its like navigating as mother and a celebrity in the midst of the worldly chaos we are experiencing. Alex doesn't exactly define herself as a celebrity but her large fan base and family legacy proves otherwise.
"Am I celebrity? (Laughs) honestly, motherhood is my priority; my daughter's safety and health are my priority. I have to keep God first, always. I pray over us, over her, my whole family and village every day. I watch how I speak. I watch the words and the energy I bring into my household; there's so much power in that and how we speak about ourselves and about life. I'm very careful with that. I express gratitude to God as much as I can throughout the day. I'm just GRATEFUL. I remind myself to enjoy my daughter as she learns and grows at this age, because she won't be little for much longer!"
Candles for Sell
To bring her love of candles to life, Isley recently teamed up with Keynote Scents, a herb infused and music inspired candle company, where each scent is crafted to mimic the senses aroused when hearing certain music. She created 'Into Orbit" which is named after one of her most popular songs on her very 1st EP.  We were curious about how this creation come into fruition.
"I'm obsessed with candles, and always keep one burning somewhere in the house. I just knew I wanted to somehow create a scent of my own. I did some research and had come across Keynote Scents, an amazing, black-owned brand that creates candles inspired by music. It was the perfect match, I'm just happy that I reached out and wasn't too shy about my ideas!" 
The Future for Alex
The fans (i.e, myself and the Sheen team) want to know what's next for Isley and when we can expect new music on the way.
"I have some collaborations in the works, some with my good friend, Terrace Martin. Also some stuff with one of my favorite producers, 9th Wonder. Stuff with Jack too, of course. There's definitely new music on the way!"
Check out Alex's Latest on all streaming platforms today by clicking here.
All images courtesy of Alex Isley