It's time to give OG bloggers their flowers, and we can start with Jeff Lewis, CEO of one of the most popular entertainment news outlets It's Only Entertainment. There's no doubt that Lewis' writing skills played a huge role in the impact of more Black writers creating their own space. Since starting his career in 2009, Jeff Lewis rose to success and began writing for websites such as Global Grind, Hip Hop Weekly, AllHipHop.com and many more. I got the opportunity to ask Lewis about his success and how he keeps going.
You have so many career highlights. How did you get your start in the industry?
I kind of just started by talking hella trash on Twitter. I was planning to start my own entertainment website a year before, but it was when celebrities to industry insiders started retweeting my tweets, I realized that I could take it to the next level.
Describe your writing process. How do you keep your readers active and entertained?
It all starts with the headline. Once you know what the topic is the headline have to catch their eye. Now from there it's all about how you start your article. You want to keep them engaged from the very beginning. I'm gone keep it real and tell you I just simply write exactly what's on my mind at times. One thing that people love is feeling the writer can relate to them.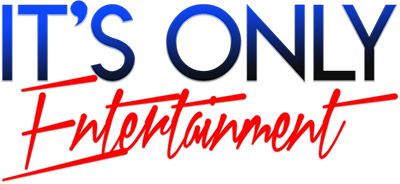 'It's Only Entertainment' is one of the most popular entertainment news outlets. What challenges did you face while building this successful outlet?
@itsonlyentertainment.net is truly my baby. It has been a success from the day I launched in March of 2012. We have really stood the test of time because several media platforms from that era are no longer around. I have faced many challenges like any other person that's black in media. Black media don't get us the same opportunities and pay as the mainstream pop culture publications. So, it's a challenge from the very start.

As one of the top bloggers in the entertainment industry, what advice do you have for people who aspire to be where you are?
Stay consistent! Nothing comes overnight so you have to be focused and dedicated to your brand. And never worry about what the next person is doing. Always focus on leveling up from where you were. Never let them find you where they left you.

Tell us about your digital social media company, D.N.A Media.
I recently rebranded to It's Only Entertainment Media. I made that decision to keep my brands consistent across the board. I started the company in 2011 after I stopped freelance writing. I realized I had a contact list worth money. I also realized many Independent artist and entrepreneurs needed marketing and branding but didn't have a budget to pay for the high prices from the big companies. So, I started offering services at a great price and before I knew it, I was in demand.
All images courtesy of It's Only Entertainment