Choreographer, Amari Marshall has creativity and art in her blood. With a family history steeped in entertainment, it's clear to see just how hard working and dedicated she is to everything she does. Amari travels across the globe teaching dance to others while empowering women of all shapes and sizes to remember that beauty is from within.
Tell our readers a little bit about yourself.
My name is Amari Marshall. I'm a choreographer, dancer, creative director, and I live in Los Angeles, California. My heart and home is Jacksonville, Florida. I come from a family of six and everyone in my family is in the entertainment industry. From management to production to the arts, modeling, we're all in it.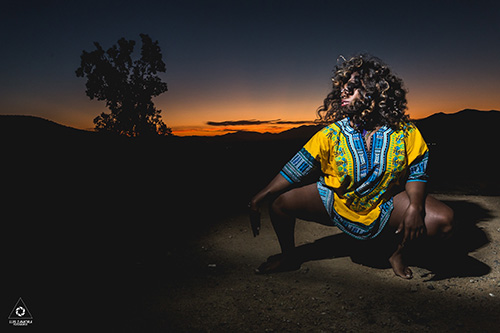 Why would you say topics such as finding beauty from within and loving your body are so important to you?
I feel like beauty and loving yourself within is super important, especially in entertainment. Nothing on the outside will ever satisfy anyone until you are "whole" from within. You can change your hair, your clothes and still get nowhere if you don't know who you are and finding out what makes you feel special and beautiful. For me, once I found that I saw a shift in everything that I did whether it was in my personal life or in my career.
Can you tell us about any projects you are currently working on?
Many people may know that I'm still working with Nike on a global campaign. We're still developing a lot of things that I can't wait for everyone to see. We have some amazing projects coming up for dancers around the world. I also have a big dance event in South America called The Blackescape Experience, with my partners are Elluz Sanchez & Jhon Sifuentes. Our motto and mission is to offer quality dance training. Most dancers travel to Los Angeles or New York, even to Europe and London to bring dance to their communities because it's a lot harder to venture out due to the economic system. That is my baby, I started it two years ago and every year we go to a different country to provide classes for a dance show that I direct and choreograph as well as many other choreographers. I can't wait to go back and prepare for the next one.
I'm working on a dance 'short film' that will include creatives from New York and Los Angeles. This will be my first short film; I've only made visual dance videos but now I'm dreaming bigger and pushing myself to do things that I would've never imagined I can do. I can't wait to release more information on that. It will take the world by storm. I want to encourage everyone to stay tuned through our socials.
Lastly, I've been collaborating with Vita Coco, the amazing coconut water company. If anyone loves coconut water, they know who Vita Coco is. It's been fun collaborating with them and creating new content with them for them including an at-home dance tutorial I created recently.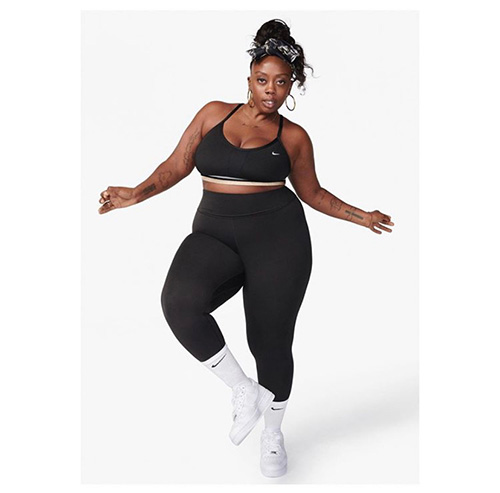 What advice would you offer our readers to pivot digitally as a professional?
Continue to think outside of the box. A lot of people are saying quarantine has stopped everyone in their tracks but it's not going to stop the flame or hunger to be the best we can be. Embrace solitude, we are the force right now. I want to push everyone to strategize and reinvent yourself because there is a major shift. Make the most out of this time for sure.
Also, with everything that is going on, I want to send my love to anyone who has been affected or suffered loss during this pandemic. My heart goes out to everyone. I want everyone to stay encouraged, we can all get through this. It's not over because we still have breath in our lungs. Each day is a new day to continue the fight, strive to be better, and we're going to make it through this. I love everyone and want to spread my love to everyone out there.
What can we expect to see from you in the years to come?
More philanthropy work. There's so much more to me than just dance. You'll see more philanthropy work in the United States and definitely in Africa.
For more on Amari Marshall, follow her on Instagram today!