From singing a solo for President Richard Nixon to being named Female Vocalist of the Year, Angela Posillico needs very little introduction. An accomplished singer, dancer, and entrepreneur, Angela is praised for her current work as the CEO of Ms. International World and Ms. Latina International. She also showcased her talents on the dancefloor when she studied with some world famous dancers from Dancing with the Stars. Fast forward to present day and Angela is thrilled with where her life and career have taken her—to use her talents to help and inspire others. So, how does she do it?  Find out in this Sheen Magazine exclusive!
What does fashion mean to you?
For me, fashion is a way to express yourself through your personality and intelligence. It's your introduction to the "window of the world" and is how people truly see you.  
Tell us about the art of music.
The art of music is the international language that brings people from all walks of life together.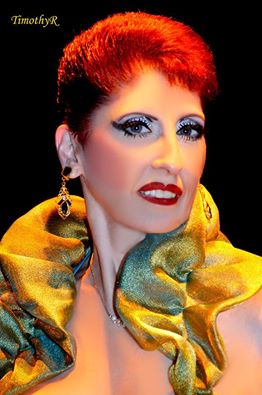 Tell us about your experience organizing fashion shows.
Organizing a fashion show is a lot of work. However, it's also very rewarding to work with so many young women and aspiring models. At the same time, you're providing an opportunity for up-and-coming models and fashion designers who are looking to express themselves through the world of fashion.  
Tell us about the moment when you were named "Female Vocalist of the Year."  
That's a moment that I will never forget. There were so many young women in line for the title. I knew when I was named "Female Vocalist of the Year" that my hard work finally paid off.
Did you experience any challenges working with Dancing with the Stars Celebrities?  
I had challenges on the dance floor, since some of the dancers in class with me were more advanced. Max and Val are such amazing dancers and instructors that they had me up to speed in no time. I took a deep breath and told myself that I could do it.
What are some of your greatest accomplishments?
I sang for President Nixon when he visited my high school in 1970. I performed with the a cappella choir that evening and was asked to perform a solo. There were so many celebrities in the audience that evening that I wasn't sure if I was up to the challenge. Somehow, I pulled it off and received a standing ovation from President Nixon, his staff, actors Orson Bean, Robert Mitchum, and many other very important guests.  
My biggest accomplishment is marrying my best friend and mentor, Al.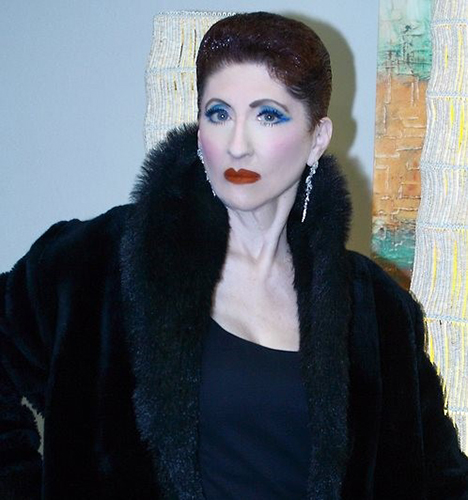 Tell us more about the cultural arts.
Knowing about cultural arts is what brings us together by forming a bond through literature, music, theatre, film, and dance.
What advice would you give someone who wants to mirror your success?  
Go for it! Take every opportunity you can. The windows of opportunity can open so many doors to success!
What sense of purpose do you draw from your culture and community?
The sense of purpose I draw from my culture and especially my community is that I've empowered so many individuals by sharing my experience and knowledge. I've led them to career paths.
Where can we find you?
Click here to visit the official website of Ms. International World. You can also visit the official website of Ms. Latina International as well! Click here to visit the Ms. International World Facebook today! Follow Angela Posillico on Facebook.
All images courtesy of Angela Posillico