This awards season Angela Bassett has been reminding us that she slays on and off the screen. Check out some of her best recent looks, below!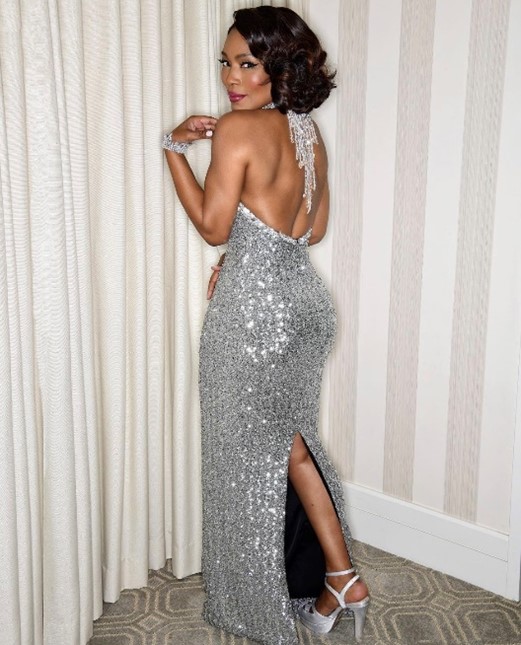 The 65-year-old (and fabulous!) actress has long been giving us iconic performances—Malcolm X, What's Love Got to Do with It, Waiting to Exhale, to name only a few—and in the past few months Bassett has been reaping the awards from her latest standout role in Black Panther: Wakanda Forever. So far this season, Ms. Bassett has won a Golden Globe, NAACP Image Award, Glamour Women of the Year Award, WACO Icon Award, Costume Designers Guild Award, Critics' Choice, and Hollywood Critics Award. And while basking in these well-deserved recognitions, Ms. Bassett and her team have churned out a rolodex of incredible looks to commemorate the moments.
The star team consists of stylist Jennifer Austin (@jlynnstyle18), makeup artist D'Andre Michael (@dandremichael), and hairstylist Randy Stodghill (@hairjunkierandy).
A few weeks ago, actress Ariana DeBose (West Side Story) went viral after mentioning Bassett in a rap performance at the British Academy Film Awards (BAFTAs) with the catchy line "Angela Bassett did the thing". The video and affirmation have been popping up everywhere, with posts and tweets highlighting how Angela Bassett has, in fact, "did the thing" Check out a clip of Ariana's performance and Angela shouting out the viral moment below.
This Sunday Bassett is up for Best Supporting Actress at the Academy Awards. She was also nominated for Best Actress for her 1993 iconic portrayal as Tina Turner in What's Love Got to Do with It. We're rooting for Ms. Bassett to take home the award this time—and we know she's going to slay while doing it.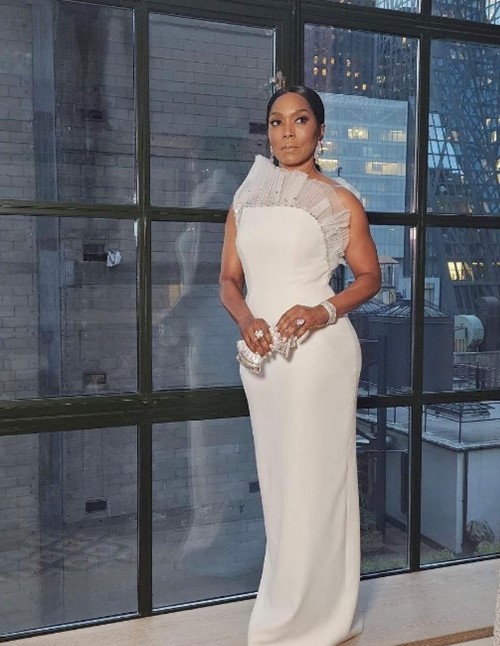 Main Photos courtesy of Angela Bassett's Instagram (@im.angelabassett)