Professional Speaker, Media Professional, and Author, Dr. Pamela Gurley aims to empower, educate, uplift, and inspire through her books and journalism writing. Wanting to address many challenges children are currently facing, Dr. Pamela Gurley created and has recently released a new children's book series, "Brown Girl" and "Brown Boy."
Who is Dr. Pamela Gurley?
It may sound crazy to say but this is always the one question I dread even though I know myself so well. I think it is because the context can go so many ways. Honestly, I am so many things to and for myself, while also being so many things to so many others.
I am a daughter, sister, auntie, mom to many, companion, confidante, mentor, philanthropist, advocate, and activist. AND just as much as I am those things, I am also an adventurer, traveler, foodie, reader, believer, and lover of wine and art. I guess you can say in essence, I am a believer in living to make an impact and not just existing out of comfort.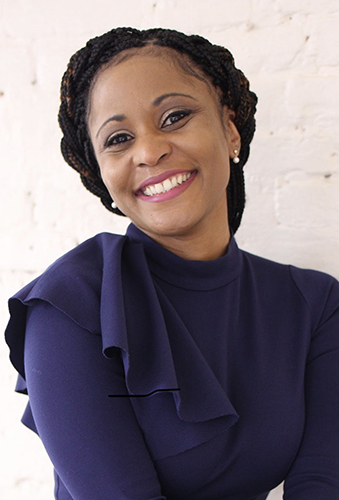 As a professional speaker, media professional, when did you know you wanted to also add an author to your name?
I honestly don't think I ever planned for that. I had always loved to blog (online and privately), and as a speaker, you realize the impact you make on others with transparency as a storyteller. After I would speak, a lot of people would ask if I had a book and I always said, "not yet". Realizing my experience was not really out there, I did feel the need to lend a voice so others than begin to heal through what they define as their life traumas (and believe it or not, not everyone's trauma looks the same). It was that spark of inspiration that led me to add the title "author" to my name. Now it seems like I cannot stop writing or living in that creative space (laughing).
Soon you will release the "Brown Girl" and "Brown Boy" children's book series. What motivated you to begin writing a children's book series?
I had written two books about representation, changing the narrative, and debunking stereotypical myths about Black women. In those books, I mention where accountability was and is a factor. If we are not a part of the solution, we play a part of the problem.
Our character, what we accept, and what we believe start at the psychosocial age of development, so instead of only writing to advocate the need for change to adults, I wanted to inspire, encourage, and teach at a stage of development that would culturally enrich our Black and Brown children.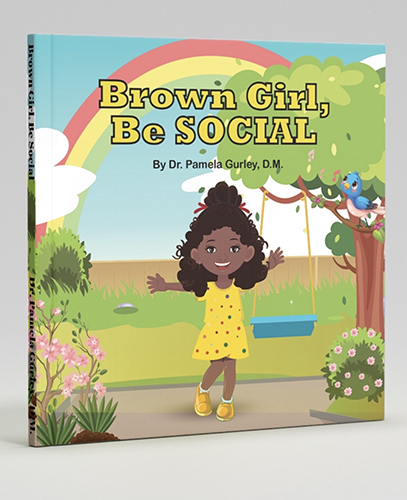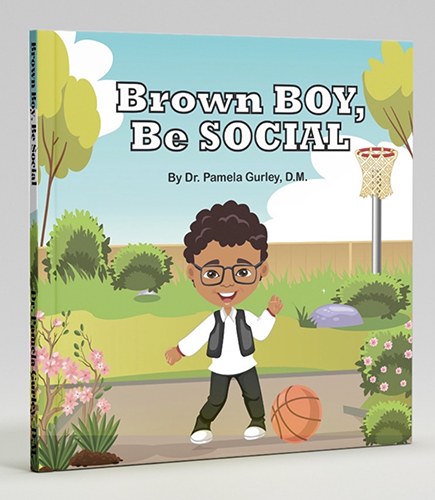 What are the expectations you have for young boys and girls to gain while reading either or both, "Brown Girl," and "Brown Boy"?
I don't think I ever really had "expectations" when I created this book series. Specifically, I started this series so Black and Brown children can have books that build character, self-esteem, self-confidence, social skills, and more. I know the importance of them seeing representation in every way possible that is a part of real-life and break barriers because they know they can.
Can you tell us more about each book and its differences?
First, the biggest difference is one has a girl for the main character and the other has a boy main character. While both books are similar on some pages, there are other pages that are different from words and images to other added characters and overall colors. Outside of that, each book will represent different topics that will positively show representation to culturally enrich how they see themselves.
What makes "Brown Girl" and "Brown Boy" stand out from several other children's books?
First, my book series is holistically and culturally enriching (meaning I am not talking about loving natural hair or focusing on children loving their black and brown skin). And while I find absolutely nothing wrong with that, I wanted to focus on inspiring children to love themselves from the inside to the outside. I have been very selective about not only the words I am choosing for each book but the representation in the illustration in each book.
For example, the first book is about learning how to be social while meeting other children that do not look like them but still being able to be themselves. The second book that will follow these, is about breaking barriers because anything they dream of being, they can be those things (and I did not choose cliché careers that most Black and Brown children are exposed to — i.e., basketball player, teacher, police, etc.).
With the pandemic lifting, do you plan to have events or a book signing?
After the craziness of 2020, I am excited to be getting back to hosting events. I am in the process of planning a few book signing events. The first event will be the Brown Girl and Brown Boy kid's red carpet launch in Atlanta on June 12 at 2 pm Tickets are on sale now on Eventbrite and the seating is limited to only 40 children.
How can people connect with you and everything you have going on?
I love the support I received from all of my clients and consumers.
Instagram, Facebook, Twitter, YouTube, and ClubHouse – @iamdrpgurley.
Kid's books series: Instagram, Twitter, & Facebook – @browngirlbrownboyseries
Clark and Hill Enterprise: Instagram, Twitter, and Facebook.
Podcast: Instagram, Twitter, Facebook, and YouTube:
My store and on Instagram & Twitter.
All images by Aaron Payne