Talented musician, Mia Grace has a voice like we've never heard before. Fueled by passion and overall love for the industry, this New York/New Jersey native has got our full attention. Just a few weeks after the release of her debut single, "Stuck," we wanted to discuss her musical inspirations and of course, what we can expect to see from her in the future. In our exclusive interview with Mia Grace, she opened up to us about quarantine life as an artist, her musical influences, and much more.
Tell us about your debut single, "Stuck."
"Stuck" was just released October 2nd. It's very subdued but also very moody. That's what I like about it. It's a deep, chill vibe. I also like it because it's a love song, but it can also be about different things. I like to make my songs like that, that way it resonates with many types of people. "Stuck" for me, is about being certain about being uncertain. That's a cool and beautiful that I believe people need to embrace.
When did your love for music begin?
That's a funny question because I can never pinpoint something in particular just because I was raised with two parents really deep into the music industry. I just feel like it was always around me. It was hard to stay away from. It's my passion and they always helped me pursue my career and goals in music.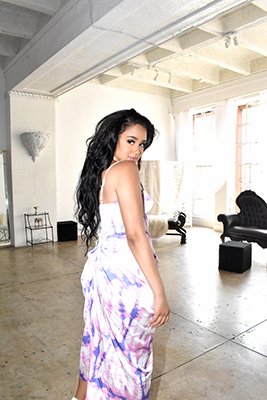 What artists would you say inspire you in your career?
Definitely Michael Jackson. I love the way he harmonizes. He really puts emphasis in the rhythm and motion. Also, I would say Brandy and Aaliyah. I think about them like every day (laughs).
How has quarantine life been for you as an artist?
For me as an artist, it has been really amazing (laughs) but for me as a person, it has been crazy and all over the place. I feel like it has given me time to really focus and put the energy into my music and what I'm doing. There is a lot of craziness going around. I know quite a few people around me like my mom and my brother that have gotten COVID so it's really scary. You just have to be mindful and get through it. As an artist, I put my first single out, so quarantine has helped me out so much.
What can we expect to see from you in the future?
I'm actually going to release my next single pretty soon. I have a bunch of music that I have been making over the years. "Stuck" was the first to come out but there is a lot more that will come out before the New Year is brought in.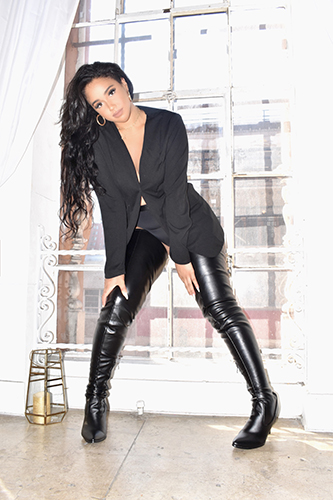 For more on Mia Grace, click here.
Stay connected with her by following her on Facebook, Instagram, & Twitter.
All images by Nadja Amahn