In an effort to spread self-love and self-acceptance, MikeLyrik recently released his brand new single, "B.U." The single, was inspired by the heartbreaking death of his good friend. Since then, MikeLyrik strives to empower others through his talents. We caught up with him to discuss more about "B.U." and upcoming releases!
Tell us about your latest single, "B.U." what inspired it?
I wrote this song when I was thinking about someone really close to me. They were one of the most unapologetic, free-spirited, amazing people I knew. He was unfortunately taken away of his life by bullies.
Why was the song's message so important for you to put out into the world?
Well, there is so much tension going on right now. As you know, it's really crazy out there. This message was important for me to spread because I've always loved art that moved people to strive for better lives. I try to make my music something that contributes to that idea and purpose. I wanted to put out the song now (without knowing what would happen with everything going on in our world) to release something promotes being yourself no matter what. My friend's example of living his best life while being teased and ridiculed. He was always so happy and bright. That's such a testament to me. It says 'Look, we're all here temporarily. It does not make sense to live life being something that you're not.'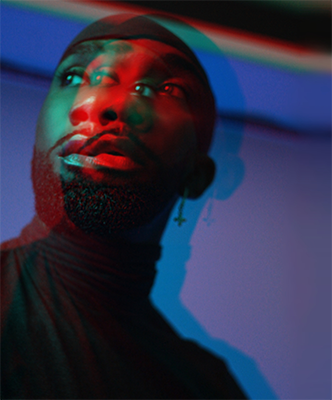 Can you give us insight into your upcoming project, Puzzle Piece? What can listeners expect?
Puzzle Piece is a collection of songs with similar messages to "B.U." It's definitely has a varied number of vibes though (laughs). I worked with one particular producer who helped me pull elements of myself out in my music. His name is Shawn Michael. The Puzzle Piece is just a collection of soulful, guitar-driven, harmonic, reggae, pop, gospel – it's a bunch of styles formed together to create a unique blend of music that is me.
What can we expect to see from you in the future?
In the future, depending on how the world moves, I hope to do more concerts and tours. That is what I was slated to do before COVID-19. I intend to get back on the road and tour. I'm ready to get back into it, especially with the new music I've been working on. Other than that, I'm still going to be working in other fields of entertainment.
All images by Rasheed Thompson