Maryland native, Paris Price is back with a brand new single! The songwriter/singer/rapper is continuously taking his unique lyrical talents and sharing it with the world. Just recently, he performed at the 2021 BET Hip-Hop Awards for their BET Digital Showcase – Who Got Next: MCs Carry The Torch, in which he proved he's only just getting started. We had the chance speak with Price for a SHEEN Exclusive interview to discuss his
Tell us about your new single, "Love Jones."
The title Love Jones came to me randomly. I knew what a "Love Jones" was from hearing it in the original movie, and in older music, they would refer to the term Love Jones to describe missing your significant other desperately. Love feels like a drug, and without it, said person may start "jonesin." This means an insatiable craving like a drug addict would have when they are having withdrawals. It sounded like a mess to me and dented something I wasn't looking for at that moment. This song isn't my permanent feelings but more so a response to the reality I was facing.
The song's purpose is to say I don't want to have so much love for someone that it ruins my day if I don't see them. To the point where I can't eat, sleep, and breathe without them. Previous traumas and life, in general, will make relationships hard and vulnerability even harder. 
Can you share with us your experience participating in the 2021 BET Hip-Hop Awards for their BET Digital Showcase – Who Got Next: MCs Carry The Torch?
It was a fire opportunity! For them to recognize me not only once but twice this year is a blessing. They had the video for Killing Me Slowly in rotation since it dropped, and they've been showing love. It's an honor to be in the category of carrying the torch from previous and current artists.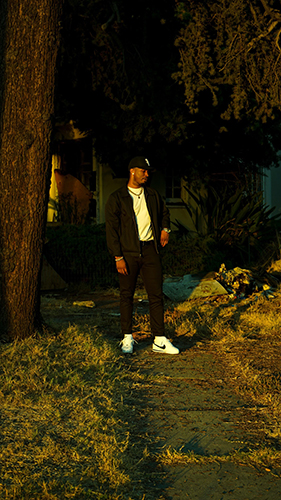 Who are some artists that inspire you, and who would you like to collaborate with in the future?
Drake, Frank Ocean, Anderson Paak, SiR, Smino, Saba, Steve Lacy and SZA. Plenty more, but those are people I really love listening to, and they inspire me. 
What are you currently working on, and what can we expect to see from you in the rest of 2021?
Currently, I have been working on my project. It is coming together very nicely. You can expect another song this year, and we are starting out strong at the top of the year. We have the Love Jones video dropping towards the end of October. Plenty more visuals and more content for y'all.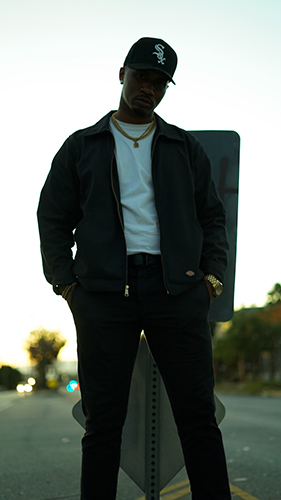 For more on Paris Price, follow him on Facebook, Instagram, & Twitter.
All images by Julian Murray