Ashley Monique, author and CEO of Ashley Monique, LLC has just released her book titled, Reconnecting My Brokenness: Tips to Renew Your Mind in order to provide others with her best tips on how to change the mindset of others going through hardships in life. We caught up with Ashley to discuss all the details on her exciting release, upcoming books, and much more!
Tell us about the inspiration behind your book titled, 'Reconnecting My Brokenness: Tips to Renew Your Mind.
The inspiration behind Reconnecting My Brokenness: Tips to Renew Your Mind came from real life experiences. This 90-daydevotional was created as an attempt to provide tips on how to change the overall mindset and thinking capability of broken individuals. At the beginning of the book, I reveal intimate details of things that occurred in my life. Things that slowly shattered me into broken pieces. The brokenness I experienced was unwanted, unjust and unfair. It felt like depression swallowed my entire being. However, through the ups and downs in life, I managed to push forward. By going through certain things in life, I am able to share with others the tips that I used to overcome my agony. The information provided throughout the book, can assist others in pressing through the negativity and growing mentally.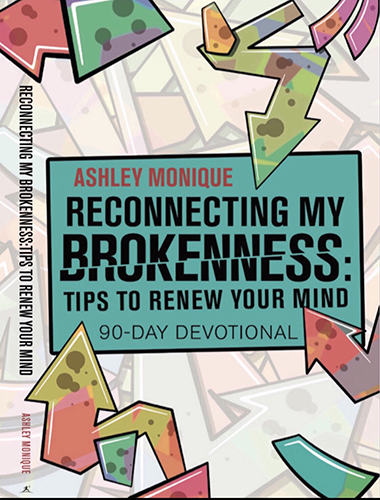 What is one thing you want each reader to take away from reading your book?
Through reading the book I want the reader to focus on mind renewal, through building a dynamic relationship with God. The strategy for this book is to show others that an individual can experience turmoil and be transformed into a wonderful being of newness with the help of the Lord.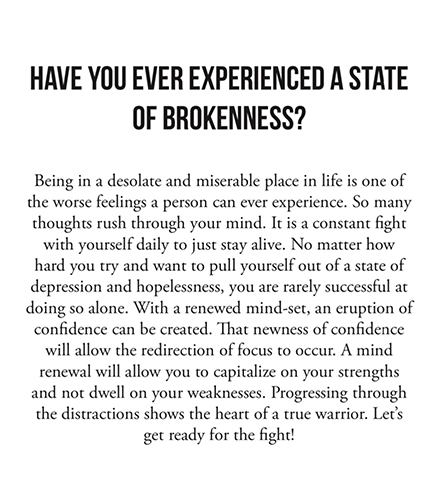 Do you mind offering your best advice to our readers?
Never accept being in a miserable and desolate place in life. Your purpose and destiny can be so amazing with proper preparation. God allows certain things to happen to us in life for a reason. Use those things as testimonies and not setbacks. Renewing your mind will allow you to capitalize on your strengths and not dwell on your weaknesses. When you progress through the distractions, it shows that you are a true overcomer. 
Do you plan on writing more books? What can we expect to see from you in the future?
Reconnecting My Brokenness: Tips to Renew Your Mind is actually the first book to a four-book series. There will be 3 more books published to complete the series. The goal is to publish a book per year, until the series is complete. Every book published will be a devotional. There will be a 6-month version, 9-month version and 12-month version published. 
I am the founder/CEO of Ashley Monique, LLC. Through this business I do trainings, motivational speaking, consulting and coaching. Our mission is geared towards "promoting holistic growth." The services offered through this business are directly connected to all of my book endeavors. I conduct book signings, vendors fairs, events and participate in media interviews.  Lastly, I am in the process of developing a clothing line. This line will be catered to broken individuals, in hopes of making them feel beautiful and appealing. 
In addition, I am the founder/CEO of C.H.A.N.G.E. nonprofit organization. This organization has its 501(c)(3) status. The mission of C.H.A.N.G.E. is to enhance services and community mobilization through providing needed education, resources and mentorship to promote holistic growth. C.H.A.N.G.E. is catered towards serving underprivileged families. Through this organization, there will be an upcoming Back to School Event in the summer, where 300 students will receive bags of school supplies. 
Visit the official Ashley Monique website today!
Follow the brand on Facebook & Instagram.
Featured Image by MG Images