Serial entrepreneur, Simone Harris is one we all should be taking notes after. The young, ambitious woman on the move went from being homeless, to nearing her goal of becoming a millionaire – all so gracefully if you ask us! We recently had the chance to sit down with Harris to discuss how she juggles the many titles she holds in life, obtain her best financial advice, and much more!
How do you juggle the many titles you have in life?
With the COVID-19 pandemic and the changes to everyone's way of living, I quickly changed my daily habits and routines. Managing the role of a serial entrepreneur, educator, and Executive for my financial firm is always a challenge, but these times have made it more challenging.
I juggle all my endeavors through routines, habits, environment, and supportive people around me.  
I wake up early every single day before 6 am. It's become habitual at this point. The first thing I do when I wake up is give thanks to the creator, meditate for 30 minutes, do some journal and affirmations, read, and work out for 30 minutes. Every single morning this is how I start my foundation for the day. I set my intentions on how I want my day to go. It helps me to stay focused. I set goals every single day. I make a list of every task that needs to be completed for each business, and my favorite part about that is my ability to scratch off what's been achieved. It's a great feeling. It makes me feel accomplished and productive.
Can you give us insight into the financial panel you'll be hosting in Atlanta next month?
The Millenial financial independence master class is a seminar in Atlanta on August 28th. We will be discussing Airbnb short-term rental, real estate wholesaling, credit, business fundamentals, taxes, and personal development. I'm incredibly excited about this event as it's my first one. I get the opportunity to teach others how to set up a short-term rental business to achieve the maximum tax write-offs, how to set up a six-figure business without ever owning any property, and how to set up a corporate lease. I get joy out of being an educator and helping others grow. There's a famous quote by Zig Ziglar, "You can have everything in life if you will just help other people get what they want." I live by that; in fact, that's become a mantra that I repeat daily. My purpose in life is beyond me. I genuinely get a kick out of seeing people elevate and grow with the assistance of my help.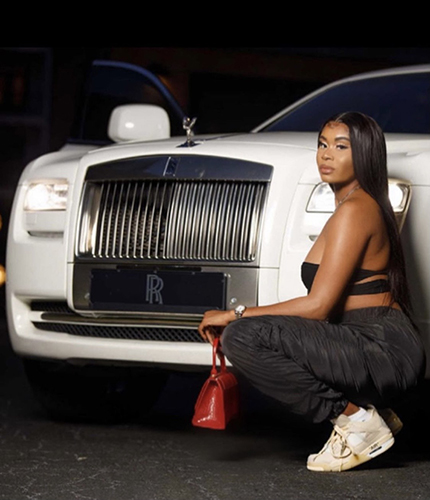 What advice would you offer our readers during this time of COVID-19 in terms of finances?
The best financial advice I could offer to readers during the pandemic is to invest your money. Most people would say save your money, but what are we going to save our money for? Saving your money in a stale bank account doesn't do anything for you. You know what it does. It helps the bank make more money. Saving money is just like having cash in a shoebox under the bed.  I grew up believing I should be saving my money for retirement. Phew, what a lie. Like everything else was taught. When you save your money, it doesn't do anything for you; in fact, your money loses value through inflation. At my seminar on August 28th, I will be discussing different ways to invest your money. It's so many various industries you can invest your money into to watch it grow in a short period, whether it's Cryptocurrency, Real estate, short-term rental, credit, or stocks.
What are you currently working on and what can we expect to see from you in the future?
We have five months left in 2021, and you can Be sure that I'm going to work my behind off every single day. The biggest project I'm working on is my investment lounge. It's called Free Racks Society. It's currently being built out in Buck-head Atlanta. It's going to be a hub for entrepreneurs, creatives, and investors. I can't disclose too much info right now, but it will be opening in September 2021.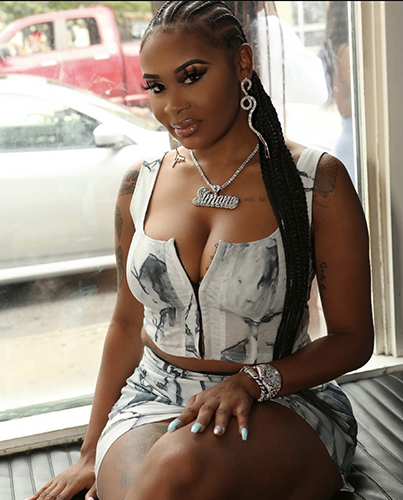 For more on Simone Harris, follow her on Facebook, Instagram, & Twitter.
All images by CSL Photography