According to 2018 NCSL data, Black children were 13.71% of the population, yet 22.75% of children in foster care were Black. This disparity continues to increase daily within the vulnerable setting of the child welfare system. However, we know that it takes a village to not only raise a child but to create change in the community. Author and Army Veteran, Shalamar Parrish, is one of those change agents who is looking out for the unheard voices within the foster care system.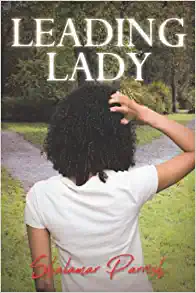 Shalamar penned her fictional novel, Leading Lady, that loosely shares the story of her own foster care experience. "I wanted to try to make sense of my journey going through foster care. I also wanted to give children that are going through what I had gone through hope in themselves and their future," says Shalamar Parrish. Writing served as a healing opportunity for her wellness journey. "Self-publishing "Leading Lady" showed me how much my mother wanted what was best for me. That was something that I could not see while growing up in foster care," she admits. "Publishing also showed me that I had overcome several adversities and that I had chosen not to allow those experiences to negatively impact the lives of others or myself. It also taught me that I can accomplish any goal that I work for " Shalamar says proudly.
She also serves as a nationwide change agent who strives to support foster youth and human trafficking victims in the U.S. "It is imperative that we get involved with the foster care system because those children need us. There are 155.4 million orphans worldwide and 437,000+ orphans in America" she continues.
Shalamar urges others to get involved in the advocacy efforts for foster youth. "You can be an advocate, adoptive parent, foster parent, mentor, volunteer or give donations to a variety of organizations that support foster children and foster families," she explains. In addition to this, there are still growing numbers of victims each day that are being human trafficked. "Many people are unaware of the fact that there are 40.5 million men, women and children that are being sex trafficked worldwide. There are between 15,000 – 50,000 trafficked in the United States," Shalamar expresses.
Her personal testimony helps to guide her passionate outreach. She often shares her experiences to bring more awareness to the need for change. "No one should be forced to sell themselves by force of another or by choice to feed themselves or their drug habit. I know that lifestyle all too well. I was one of those women. It's my duty to try to help as many as I can," she adds. Shalamar Parrish is using her resiliency to spread awareness and prevention. Her efforts can be followed online with her clothing boutique in which proceeds benefit her outreach. Follow her brand and purchase your copy of Leading Lady by visiting: www.2dayzwoman.com and www.books2read.com/Leading-Lady-Shalamar-Parrish.
Writer, Chaundra Scott, is an MSW, Mom, authorpreneur and freelance writer. Connect with her online at www.curlscoils.net.