Gabe Stoner Shayer, popularly known as "Modern Prince" has the had the world in awe ever since witnessing his talents as a classical ballet dancer. With many years of experience under his belt, Shayer truly exemplifies what it means to be an elite competitor and phenomenal dancer all in one. We caught up with him to discuss his love for the art of dancing and much more in this exclusive interview.
How did you first get into ballet?
I first started dancing when I was three. My grandmother would speak in Ga (a Ghanaian Language) to her relatives and I would dance around her to the cadence of her speech. I asked if I could be put into dance classes and fell in love with the ballet vocabulary.
How would you describe your overall experience at The Rock School for Dance Education?
The Rock school was one of the most integrated experiences in my dance education. They had teachers who taught Russian, Cuban and other various ballet training styles. We competed in a lot of international ballet competitions, which in turn gave me a more global perspective of the route I wanted to follow for my career.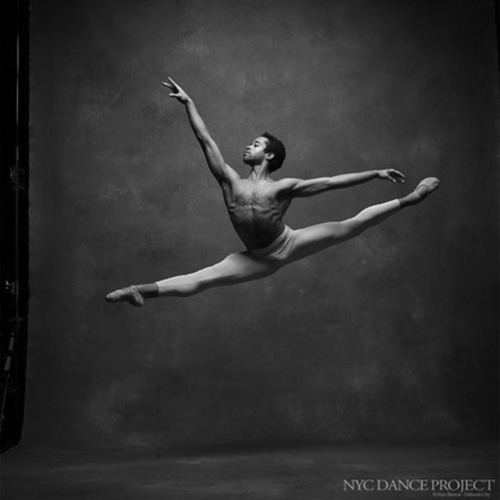 Why would you say it is so important for you to be a leader and shed light on being black in the world of ballet?
There is a tremendous deficit in the ballet world of black dancers. Misty Copeland – a frequent partner of mine – is someone who has set the stage for black people to be seen through the lens of classical art. Now being one of seven Black dancers out of a 90 plus group at ABT and the only Black Soloist, I represent possibility. I've learned that I have the ambition to speak out as a representative for the Black community, the urge to help change the narrative surrounding Black men in America and a desire to keep learning and evolving. I have a responsibility to represent my culture and community. It's a badge that I'm honored to have the privilege to wear!
What are you currently working on? What can we expect to see from you in the future?
I have several projects in the works. Right now I'm working on choreographing a new Ballet for a small group of my colleagues from ABT. It's been difficult to find work as a performing artist during COVID and I'm so glad I can provide a space where we can safely create and dance together.
Also, I've been virtually connecting with Dance schools in Ghana in honor of my late Grandmother. I will be awarding the directors of two Ghanaian schools with ABT's National Training curriculum certification course scholarships and look forward to it. The directors are now also helping me with ideas for an African narrative for classical ballet, as it doesn't exist yet.
As a Black male in classical ballet I hope to disprove many stereotypes: I can be both strong and graceful; I can be both outspoken and intelligent. I live everyday in a state of multiplicity and I try to perpetuate those ideas through my work!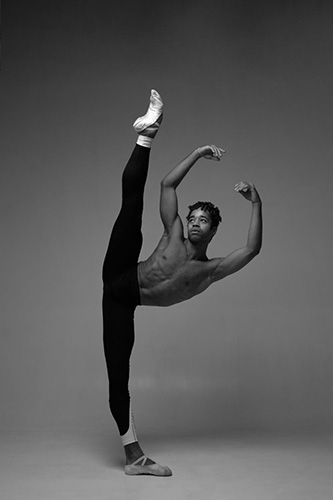 For more on Gabe Stone Shayer, follow him on Instagram today!
All images by Darian Volkova