Fullet Clark might have gotten her start in healthcare administration but, deep in her heart, she knew she was destined for more. Her journey from healthcare to the fashion and modeling industry began in the mid-2010s and led her to launch Mon Trell's Gems Modeling Management. She took her brand even further in 2019 with the launch of the successful MTM Modeling Magazine. Today, her mission is twofold—to showcase beauty as a canvas to inspire others and to aid models, photographers, and businesses in promoting their talents and services. Fullet shared her vision as well as insight into her career and her passion for empowering others in this Sheen Magazine exclusive. 
Who is Fullet Clark?
I am the CEO of MTM Modeling Magazine. I am a mother of two adult children and reside in Windsor, North Carolina. With a Bachelor's in Healthcare Administration, I decided to do things differently in my life. In 2014, I was the model manager for a record label. After a year of managing models nationwide, I decided to launch my own modeling agency.
In 2015, Mon Trell's Gems Modeling Management was born. I managed models nationwide and provided my clients with tools to assist and enhance their fashion careers. Two years later, I rebranded the agency as Mon Trell's Modeling Management and placed models in photoshoots, fashion shows, films, and brand ambassador opportunities. Due to the Covid-19 pandemic, Mon Trell's Modeling Management closed its doors in 2020.
What inspired you to launch your magazine?  
After managing many models, I saw a need to promote ALL models in more magazines. I read many publications and knew that I could contribute even more by launching a publication that could help models get noticed.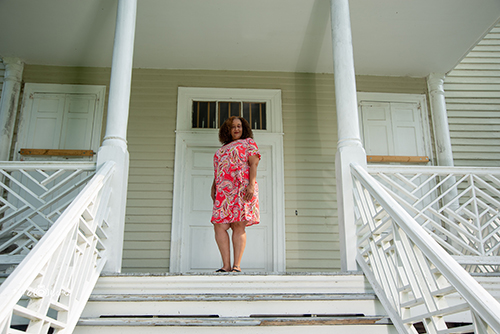 Can you tell us more about MTM Modeling Magazine?
The fashion industry is a blessing in disguise for me. In April 2019, I expanded into publication and launched MTM Modeling Magazine. The first issue was released in June 2019. As of May 2020, we have published seven digital and print issues that's I'm extremely proud of. The magazine promotes models, photographers, and businesses in the worldwide fashion and entertainment industries. The mission of the publication is to create awareness that beauty is a canvas and to inspire readers by providing current information and stories from real-life models, photographers, and businesses.
How do you utilize your expertise to help people achieve their goals?
Many readers are inspired by public figures who share insight into their experiences and the challenges of everyday life. Their stories are uplifting and inspirational for those suffering from depression, weight issues, low self-confidence, etc. Worldwide current events, such as COVID-19, and political events are displayed in the publications. MTM Modeling Magazine is about helping change the world. To do that, we are committed to releasing new, diverse issues throughout 2020.  
What advice would you give to someone who wants to mirror your success?
Keep pushing. There will be situations where things may not work out but keep working hard and putting yourself out there to achieve your goals.  
What sense of purpose do you draw from your culture and community?
The purpose that I have received from my culture and community is to advocate for women who want to express their experiences in the form of publication. The community needs strong women who can relate their issues to other women. Strong spiritual women surround and inspire me to take on this mission.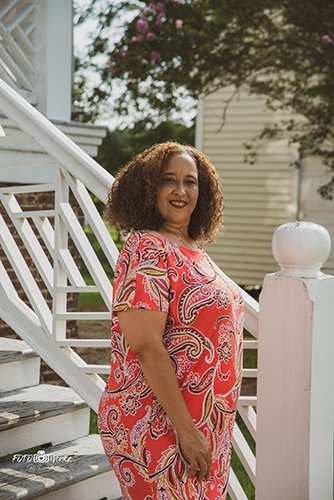 How do you empower women?
 I share my experiences with domestic and sexual abuse, weight loss, and depression. There are many women who are afraid to share their stories. The magazine is a platform for them to share their experiences with other women.  
How do you define fashion and what does fashion mean to you?
Fashion is a way to express and discover yourself. You can challenge yourself to step out of your comfort zone, try new things, and gain confidence. Fashion is how I give myself confidence because I always feel better when I look my best.  
How can we reach you or learn more about your work? 
Email: mtmmodelmag@gmail.com, Facebook, Instagram, Website.
To purchase publications, click here.
All images by Rock Moody