Mikesha Lacy is the owner of Beauty Bureau, known as the online world's one-stop shop destination for makeup artists across the world. With a mission to enlighten others and educate her peers in the beauty industry, Lacy specializes in teaching the artistry of cosmetology. We caught up with her discusses the overall goal of Beauty Bureau, what it was like launching at the height of COVID-19, and more.
What inspired the creation of Beauty Bureau?
A lot of people in the beauty industry may experience years of building a pool of networking. It was hard for me to find networking opportunities. It's a great way for me to get artists and hair professionals together to where we have a place to go and obtain information.
Why is it so important for you to educate the beauty community?
For me, it's really simple. I feel like it is what we need it. The more we know about the industry, the better off we'll be.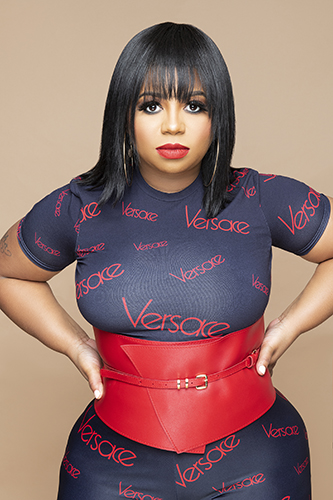 What was it like launching Beauty Bureau at the height of the COVID-19 pandemic?
I mean, at the time it was easier for me. Everyone was locked in at home. People were at home. I had challenges not being able to get my hair done but as far as sitting at home and having people tune into my life, it was easy. People had nothing else to do. I thought about Madam C.J. Walker because she became a millionaire at the height of a pandemic. I kind of compared myself to some things that she had done over the years. I thought, 'If she can do it, I can definitely do it.' They didn't have the same resources that we have now.
What are you doing to keep your followers engaged on social media during quarantine?
I'm just staying present. I want to stay in their face. I really go hard not charging people for my celebrity guests. I could put together a panel and charge people hundreds but with speaking, I choose to do it for free. I feel like if I can gain people's trust and let them know that I'm in it with them, it's not all about the money. For me, it's rewarding to be on a live with a celebrity guest or someone in the industry. In my lives or interviews, we want to help people grow their business. I really go hard with giving those things away for free.
What can we expect to see from you and Beauty Bureau in the future?
You're going to see more of me. I'm adding different things to the website. There will be e-courses, retreats for people in the makeup industry, podcasts, and more!
For more on Beauty Bureau, click here.
Stay connected with Mikesha Lacy and Beauty Bureau by following them on Instagram today!
All images courtesy of Beauty Bureau