In her YouTube description, she describes herself as a young, smart, fashionable girl with amazing curls and man, she was not lying. Nia Imani is all of those things plus some! The young, talented influencer gained well over 125K subscribers on her YouTube channel for her natural hair tutorials and after getting to know her, it's clear to see why her subscribers love her so much. We sat down with Nia to discuss the start of her channel, her go-to hair products, and much more!
What made you want to hop on YouTube and create content?
When I was in middle school, I would make skit videos with my cousin. We had our own website where we would do parody videos, host weekly shows, I wasn't taking it serious. It was very low-budget, low quality (laughs). We dissolved that channel when I was entering high school. When I was in high school I began wearing my hair natural a little more. I've been natural my entire life but I would wear my hair straight or get box braids. It wasn't damaged but I didn't wear it curly often because I didn't really know how. As YouTube and natural hair gurus began getting more attraction, I definitely took the tips and tricks that I learned from my mother and sister and in 2011, I began to post tutorials and makeup videos.
Throughout my high school career, I focused on my natural hair, vlogs, and I would create documentaries based on colorism in the black community and things we face. My YouTube channel has been very diverse from the start but I would say that the beginning of my channel started from a place where I wanted to be myself but also representation because I wanted to show black girls that they can do whatever they want with their hair.
Can you share with us your must-have haircare products?
There isn't; a particular brand or anything but my must-have hair care product would definitely be deep conditioner. I just recently cut my hair but deep conditioner has been a huge part of my regimen to maintain length, especially when my hair was waist length.
Do you mind sharing a tip you believe every hair lover should know?
Deep condition (laughs). That's the most important. A lot of people focus on trying to grow long hair and it's cool to have long hair but for me it's always going to be about health over length. More than anything, moisturize your hair, especially if you have kinky, coily-textured hair, our hair is more prone to breakage. If your hair is dry and you're using products that don't suit your hair, your hair will be dry and break off. I would say moisturize your hair, deep condition your hair, and massage your scalp.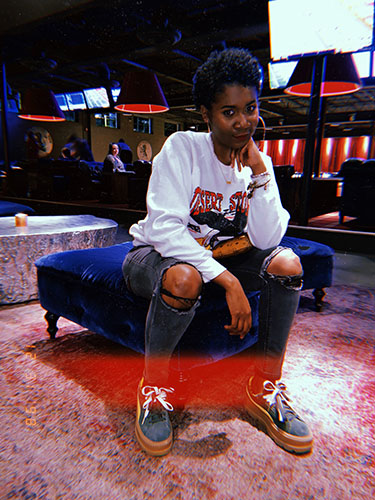 What is something most of your subscribers don't know about you?
I'm really goofy but I think people know that about me. I seem very serious to people but I'm so goofy. I have a big heart. For me, I just want to see everyone win. I consider myself a resource whether it's for natural hair, education, or business information. I love to talk to people outside of YouTube. People think that YouTubers are weird people sitting in their house on their computer all day, which is fine because I am a weirdo too but I'm a very social person when it comes to being offline. I love being myself, interact with people that support me, and being a resource anyway that I can be.
What do you hope to accomplish in the years to come?
More than anything, with my brand I keep education at the forefront. Right now I am writing a book that is called Brand Like a Girl, Transforming Your Platform Into An Empire. Essentially, I want to tell my story, tips and tricks, and the things I have learned growing as a YouTuber. It will teach you how to monetize your talents and create a thriving brand on and offline. I want to make sure that the insight and things I've learned along my journey can hopefully help someone and help aspiring influencers or people that want to create a brand. 
I just recently graduated in May, I'm taking this next year to finish my book, host my podcast, get more consistent with my content, and I'll be applying to grad school this upcoming fall. I just want to be an educator someway, somehow. I want to continue to be creative and create the content that I love while being a resource to those who support me.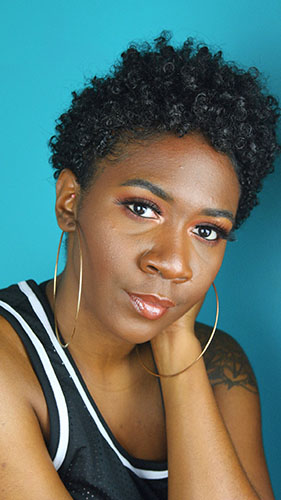 For more on Nia Imani, follow her on Instagram & YouTube today!