Love & Hip-Hop Atlanta star and beauty mogul Sierra Gates has an outstanding year, to say the least. From a called-off engagement to a devasting home invasion – 2021 was a busy one. But with grace, class and love, Sierra has pressed forward, and she is stepping into 2022 with newness.
Amid the perils that came this year, Sierra found a new love in business executive and luxury car tycoon Eric Whitehead. She describes her relationship with Whitehead as her "happy place." And after one year of dating, Eric decided to turn their happy place into the happiest of homes. So on Christmas day, in an intimate setting in front of family and friends, while on bended knee, Eric gifted Sierra with an impressive ring while mouthing, "Will you marry me?" Of course, she said yes!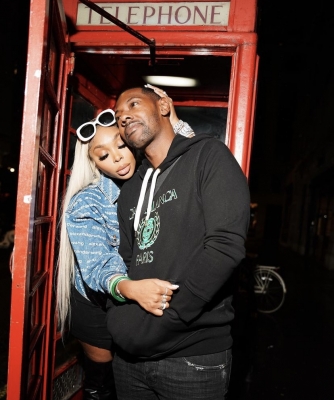 The future Mr. and Mrs. Whitehead expressed their thoughts on the recent engagement with SHEEN. "God told me that Eric was my husband, and God doesn't lie! I can't wait to spend the rest of my life making memories with my other half," she said. But, of course, Eric is just as excited and showed us that he ultimately values his woman by saying. "Behind every great man is a great woman, and sometimes the strongest person on your team is the woman you choose to be with!" So, take a look at her reaction and the massive ring below, and let's wish the happy couple infinite love, success and positive vibes.
All photos and images courtesy of: @Tommy.4k